Our executive director, staff, alumni, board members and partners are committed to building a stronger Orlando by supporting and developing our AmeriCorps members as leaders in their schools and community.
Jared Billings
Senior Vice President &

Executive Director for City Year Orlando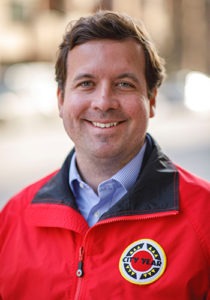 Jared Billings serves as the executive director of City Year  Orlando. In this role, Jared maintains strategic relationships with Orange County Public Schools, City Year Orlando's board, corporate and philanthropic partners and the wider community.  
Jared was most recently a program director in the education division of the National Governors Association Center for Best Practices (NGA Center). Prior to joining the NGA Center, Jared was a senior policy advisor to Maryland Governor Martin O'Malley. In this capacity, he advised the governor, senior executive staff and cabinet secretaries on the development and implementation of a wide range of policy issues. His policy portfolio included higher education, workforce development, early childhood development and K-12 education.
Jared was also the executive director of Teach Plus Mid-Atlantic; a high school psychology, government and history teacher; an academic advisor at Florida State University and worked in Khayelitsha, South Africa and Siteki, Swaziland designing curriculum, building schools and training teachers.
Jared is a native of Winter Park, FL where he resides with his wife and two children.