Reducing barriers to opportunities for students across the country.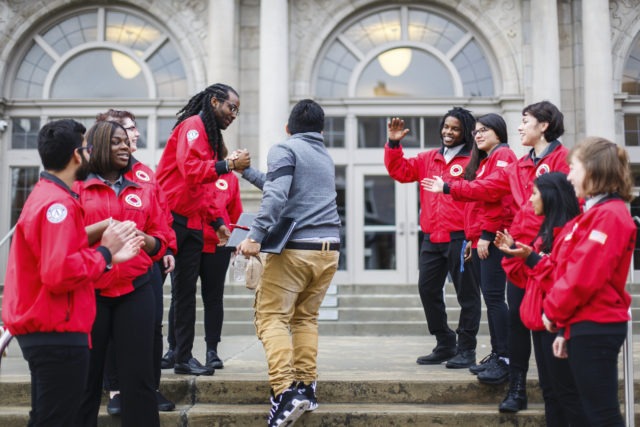 The National Football League's Inspire Change initiative showcases how the players, owners and league work together to create positive change in communities across the country. City Year and the NFL share a deep belief in the importance of social justice and reducing barriers to education and economic advancement.
Working with Players Coalition, an independent 501(c)(3), the NFL has made an investment in City Year's Whole School, Whole Child services in 350 schools across 29 U.S. cities to provide students with positive relationships and learning environments to help them thrive both inside and outside of the classroom and reach their full potential.
This commitment helps City Year place diverse teams of AmeriCorps members in classrooms where they collaborate with teachers, build caring and consistent relationships with students, and serve full time as student success coaches. By supporting students' academic, social and emotional development, AmeriCorps members help students strengthen skills that will benefit them throughout their lives.
Together, City Year and the NFL's Inspire Change initiative are helping students to stay on track, engage more fully with their learning, and graduate high school ready for college and career success.
The corps members are inspirational. The fact that they are giving a year in service to our city, kids and community is really inspirational. And their work product is a kid getting ahead. A kid getting closer to graduating. A kid in our community having an opportunity to succeed.

Mark Donovan President, Kansas City Chiefs