No matter what career field you choose, City Year will help get you there. Your role and responsibilities will provide you with skills and experiences to prepare you for any field.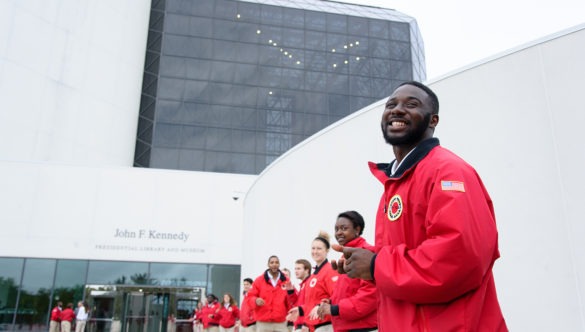 University partnerships
City Year partners with more than 100 leading colleges and universities to provide AmeriCorps members with exclusive scholarships.
University partnerships
Leadership development
Throughout the service year, our comprehensive leadership development model empowers AmeriCorps members to provide high-impact service and thrive as skilled leaders in City Year and beyond.
Leadership development
Career readiness at City Year
Serving as a City Year AmeriCorps member helps prepare our alumni for careers in every field. Our AmeriCorps members gain valuable leadership and career skills that allow them to advance and prosper in any sector.
Careers resources
City Year's Teacher Pathways Initiative
While our alums go on to excel and lead in a number of industries, half of our alums currently work in the education sector as teachers, principals, guidance counselors, in higher education or at education-focused nonprofits. Learn more about this gateway into the education sector.
Learn more
City Year helped me prepare for my career path by teaching me how to multitask, manage my time and work well under pressure.