Grounded in an evolving research base, City Year focuses on supporting the development, growth and success of students in systemically under-resourced schools, while preparing our AmeriCorps members to be leaders in their communities and careers.
Whole School, Whole Child
Informed by research, rooted in relationships
City Year helps students and schools succeed by delivering holistic support to students, classrooms and the whole school. Drawing from our 30-years of experience in human and youth development, we are committed to supporting the development of both our students and our AmeriCorps members.
Diverse, trained teams of six to 15 AmeriCorps members serve full time in schools as student success coaches, who partner with classroom teachers to help students cultivate key social, emotional and academic skills that are important in school and in life—whether that's mastering fractions or learning to work in teams. AmeriCorps members tutor students one-on-one or in small groups; help students stay focused in class; organize school wide events designed to enhance school culture and climate; and run afterschool programs.
By developing strong relationships with students, City Year AmeriCorps members help create environments where students can build on their strengths, take risks in their learning and feel connected to their school community.
Focus on relationships: preparing students for success
City Year's approach is based on research about how students learn. City Year AmeriCorps members' near-peer status uniquely positions them to form developmental relationships with students, improving both student readiness to learn and schoolwide conditions for learning.
AmeriCorps members focus on reducing "early warning indicators" that place students at increased risk for dropping out of school: low attendance, poor behavior and/or course failure in English Language Arts and mathematics. Research shows that students who exhibit one or more of these warning indicators have at least a 75% chance of dropping out of high school. Reducing or eliminating these warning signs makes it more likely that a student will graduate from high school, dramatically improving their lifetime trajectory.
City Year and our partners commit to multiple years of service in schools so that students "grow up with City Year"—our seven-year promise. City Year supports students during key transition years of their educational experience, from third through ninth grades, when research shows students are most at risk for falling off track.
AmeriCorps member training and professional development
City Year's 3,000 AmeriCorps members receive training and professional development throughout the year to help support their work with students and to help further their own personal and career goals. Training topics include:
Evidence-based instructional strategies designed to advance students' social, emotional and academic development
Student progress monitoring
Strategies that help create welcoming and safe learning environments
Community context, civic knowledge, social justice and equity
Learn more about our work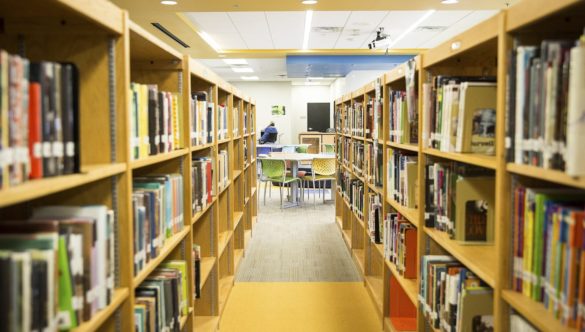 Research and learning
City Year leverages research, external evaluations and learnings alongside our school and district partners to contribute to a broader conversation about how best to support our students and ensure equitable access to learning opportunities for all.
Read about the research that informs our work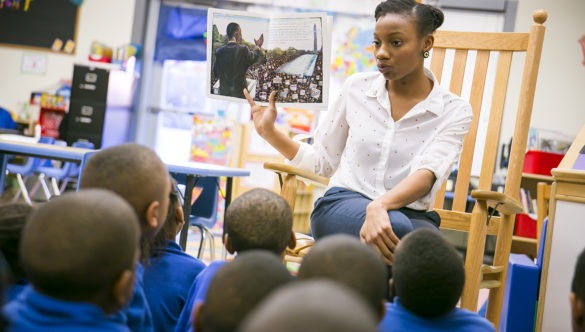 Our alumni
Our 32,000+ alumni become civic and business leaders who continue to make a difference in the communities and professions where they live and work long after their "City Year" is over.
Hear from our alumni