Our executive director and local leadership are committed to building a stronger San José by supporting and developing our AmeriCorps members as leaders in their schools and community.
Kevin Bradshaw
Senior Vice President and Executive Director for City Year

San Jos

é

/Silicon Valley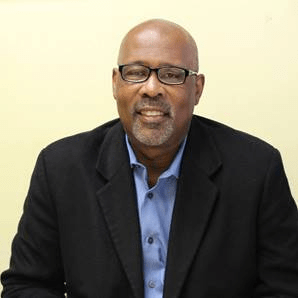 Kevin Bradshaw is a lifelong team player, teacher, and coach. He is a passionate educational leader, dedicated to improving communities like the one he grew up in.
Kevin spent the early years of his career playing basketball for the NCAA and professionally in Israel as both player and coach. As a player he set many records, including once scoring 101 points in a single game as a pro and 72 points in a single NCAA game – which makes him the current #16 on the all-time NCAA career scoring list.
After 16 years in Israel, Kevin briefly coached college basketball in San Diego, CA. Then, leveraging his strengths as coach and his desire to give back to under-resourced communities, he decided to dedicate his career to the education sector. At King Chavez High School in San Diego, his roles ranged from teacher to dean of students, and five years as principal, affording him the opportunity to partner with students of similar backgrounds and help develop their life and career goals. Most recently, Kevin served as Executive Director of Bridge Academy International School in San Diego.
Kevin was born and raised in Gainesville, Florida. He attended Bethune-Cookman University in Daytona Beach, and in 1992 graduated from United States International University in San Diego, CA. He is a veteran of the United States Navy. His personal lived experience and understanding of the realities of living with poverty, has sparked a deep passion for working with young people and empowering them with academic and social emotional skills so they can achieve their highest potential. Kevin lives in San Jose, CA with his wife of 25 years and teenage son.