City Year
San José/
Silicon Valley
San José is home to an ethnically diverse community, booming technology companies and aspiring entrepreneurs. City Year San José/Silicon Valley works alongside teachers and community partners to support students across our city.

We here at City Year San José/ Silicon Valley would like to wish you and your loved ones a happy holiday season! Thank you for your championed support of our site, our mission, and the students of East San José. With the movement throughout this past year, we are grateful for your commitment to service to a cause greater than oneself, a value we hold with great importance here at City Year. As the we move forward, we hope you stay excited and engaged to all that will come from us in the new year. Wishing you all a holiday season full of warmth, cheer, and good health!
Happy holiday wishes from our school teams!
Team A.J. Dorsa

Team Renaissance Academy at Fischer

Team Renaissance Academy at Mathson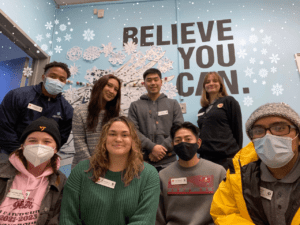 Team William C. Overfelt
Invest today in the lives of others
Your investment in City Year makes a difference and helps students and AmeriCorps members flourish and reach their full potential.
Donate Now!
Learn about our work