Our Executive Director, staff, and Board members are committed to building a stronger Philadelphia by supporting and developing our AmeriCorps members as leaders in their schools and community. Learn more about our leadership team.
Meet Our Executive Leadership Team
Darryl Bundrige


Executive Director

and Senior Vice President
Darryl Bundrige is the Executive Director and Senior Vice President of City Year Philadelphia. He began his career with City Year Philadelphia in 2009 as Managing Director of Impact and assumed his current role in 2015. As Executive Director, Darryl maintains strategic relationships with the School District of Philadelphia, City Year Philadelphia's site board, corporate and philanthropic partners, and the wider Philadelphia community.
Darryl graduated from Pennsylvania State University with a bachelor's degree in journalism and a minor in business. A native of Pittsburgh, Darryl moved to Philadelphia to enthusiastically serve with the National School and Community Corps during the 1997-98 and 1998-99 school years, where he tutored and mentored elementary school students. Prior to joining the City Year staff, Darryl worked as Dean of Students for Belmont Charter School and Director of After-School Programs at the Center for After-School and Community Education at Foundations Inc.
Since becoming Executive Director of City Year Philadelphia, Darryl has increased public and private funding, expanded the staff from 35 to 50 employees, and reached an operating budget of $10 million, up from $8 million. Each day, he inspires, challenges, and supports staff along with diverse teams of AmeriCorps members (ages 18-25) who serve as mentors and tutors in schools across Philadelphia. He has also led the execution of City Year's Whole School Whole Child school-based service model, and launched the first ever School District Leadership Summit—an opportunity for local education leaders to meet and discuss impact.
For Darryl, service is a lifestyle. He remains a steady advocate for mentorship and youth education both at work and outside of the office. Among his many civic engagement activities, Darryl has served on Penn State's Alumni Council, is the former co-chair of the National Service Task Force in Philadelphia, a current member of the Cedar Park Neighbor Association Scholarship Committee, and member of the Fast Start mentoring program. Likewise, he is active in the Philadelphia African-American Leadership Development Forum sponsored by the Urban League, of which he was an inaugural member.
Throughout all his roles, Darryl takes pride in connecting people to build networks and get things done. He has received numerous accolades for his work, including being named as a 2015 Brothers Network honoree, 2010 Outstanding Alumni Council Member awardee, the K. David Weidner Diversity Award recipient, a 2018 "Made Man" honoree, and a 2019 Philadelphia Business Journal Minority Business Leader award recipient.
Kyle Casey
Managing Director of Development
Kyle Casey began her career with City Year Philadelphia in 2008, serving as an AmeriCorps member at Olney High School. As Managing Director of Development, Kyle builds and maintains strategic relationships with corporate, foundation and individual donors to ensure City Year Philadelphia has the funding and resources needed to implement our service model with fidelity.
After Kyle's first service year, she served as a Team Leader at Feltonville School of Arts and Sciences Middle School with the Diplomas Now project. She first joined the staff in September 2010 as Special Projects Assistant to the Managing Directors. She would go on to join the Development Department as a Development Associate and then move up in the department as Development Manager, Individual Giving Manager, Individual Giving Director, then Senior Director of Individual Giving. A few of Kyle's achievements include launching the Red Jacket Society major gifts program, establishing a robust individual giving program, raising almost $2 million through individual giving activities, and creating the infrastructure for City Year Philadelphia's Women's Leadership Luncheon, Associate Board of young professionals, and Event Committees. Thanks to Kyle, Philadelphia was the first site to obtain the Edgerly Family National Challenge by generating $800,000 in new, multi-year major gift commitments.
Kyle received her Bachelor of Arts degree in Business Administration from Muhlenberg College. She is also a City Year LEAD program graduate. Kyle is proud to represent the City Year alumni community as a member of the Executive Leadership team, and deeply believes in the power and impact of having City Year AmeriCorps members serving in Philadelphia schools.
Dawn McCray
Managing Director of Impact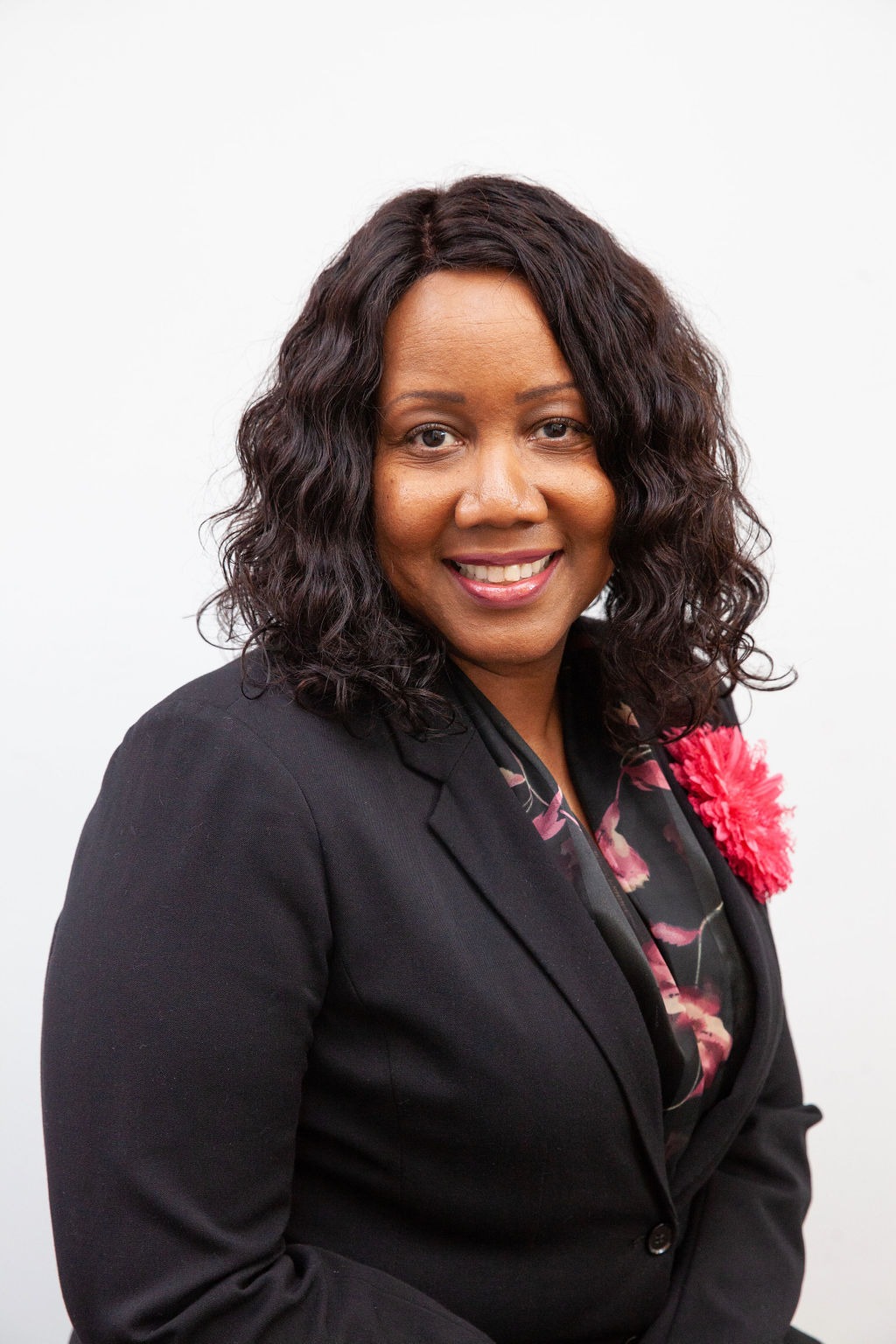 Dawn McCray is a passionate, mission driven youth advocate who has been serving youth and families throughout the five-county region for 26 years. Dawn joined City Year Philadelphia in February 2019, serving in the capacity of Managing Director, Impact. In this role, Dawn leads the development, implementation and strategy to formulate and actualize the overall vision for the Impact Department. Dawn provides oversight for more than thirty staff members. The Impact Department is responsible for deepened AmeriCorps member impact, experience and Whole School, Whole Child services.
Most recently in her capacity of service as President & CEO at Communities In Schools of Philadelphia, Dawn provided fiscal, programmatic and strategic leadership for initiatives serving over 10,000 young people yearly. Throughout her 17-year career at CIS of Philadelphia, Dawn remained committed to developing her staff and serving young people through excellent service delivery in the areas of; out of school time, pregnant & parenting, aging out of foster care and apprenticeship programs. Her portfolio also includes: Career & Technical Education, Alternative Education, Workforce Development training and an AmeriCorps information technology pre-apprentice program. Prior to joining CIS of Philadelphia in 2001, Dawn served as Site Director for Girls and Boys Town of Philadelphia and direct oversight of more than 50 staff members. During her six-year tenure with Girls and Boys Town, Dawn's career led her from the organization's Greater Washington, DC affiliate back to her hometown of Philadelphia, Pennsylvania.
Rob Viera
Managing Director of People and Operations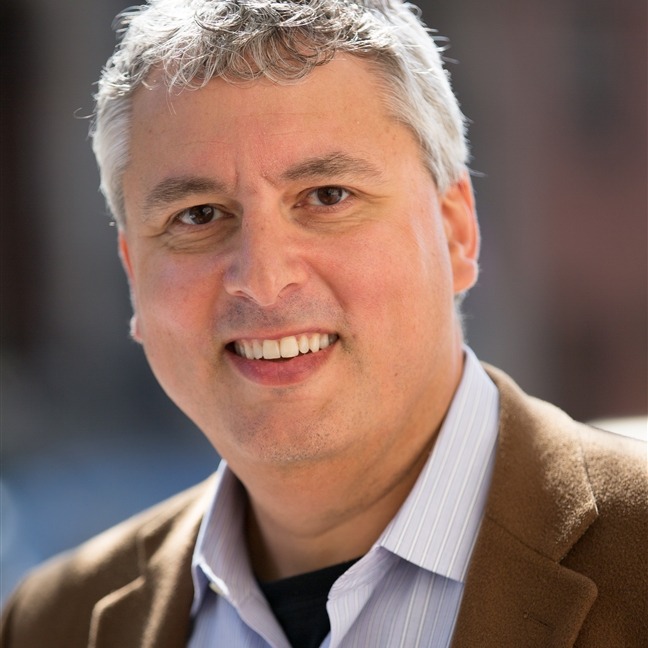 Rob Vieira, the Managing Director of People and Operations, oversees the department that focuses on aligning City Year Philadelphia's human, financial, and physical capital to optimally develop our Staff and AmeriCorps Members to maximize our short and long-term impact in Philadelphia schools. Rob spent his high school years being raised by his neighborhood village after his family lost his childhood home. After high school graduation, he ultimately earned enough working as a factory line worker at Sikorsky Aircraft company to independently finance his college education, ultimately earning an MA in Mathematics/Statistics from the University of Connecticut, an MBA with a focus in Entrepreneurship from the UCLA Anderson School of Management, and an MPA from the Harvard Kennedy School of Government with a focus in Urban Development. Rob has a deep belief, based on his personal experience, that if a child has enough supports to keep them on the right track, all children can succeed; and that City Year's model is positioned in Philadelphia and throughout the US to provide supports that can empower children to reach their greatest potential. He and his wife currently reside in West Philadelphia, where his children attended Public School into their middle school years.
City Year Philly's founding staff and Corps were driven by idealism, but we were also pragmatic about what we needed to do to get City Year off the ground and building relationships. There was a great sense of optimism, a sense that we could accomplish anything, and an eagerness to move forward.

Jenny Bogoni Founding Program Director (1997-2003), City Year Philadelphia