The Year So Far– Parker-Varney Panthers Edition
As we wrap up 2021, each of our school teams took the time to share updates and highlights from the service year so far. Have a glimpse into the Parker-Varney Elementary School team's 2021 through this photo essay!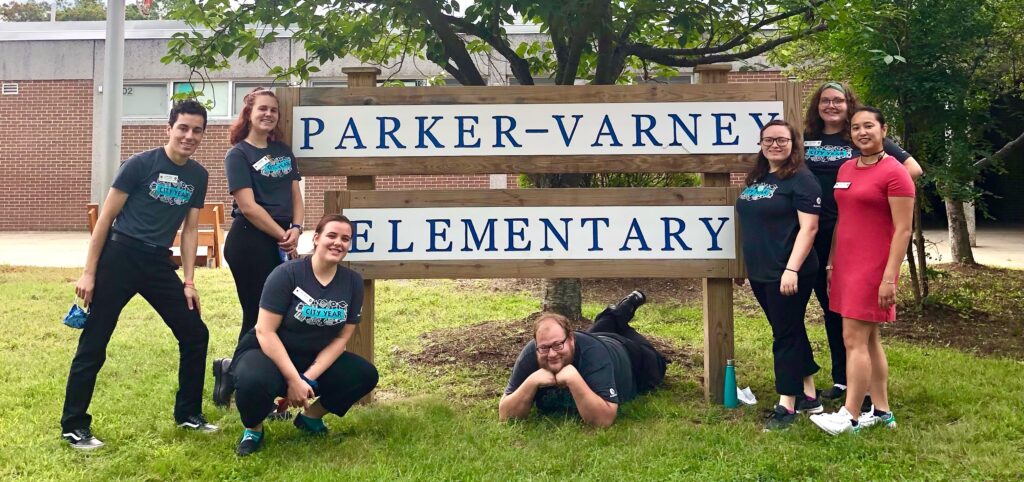 Hello from the 2021-22 Parker-Varney Elementary School Team!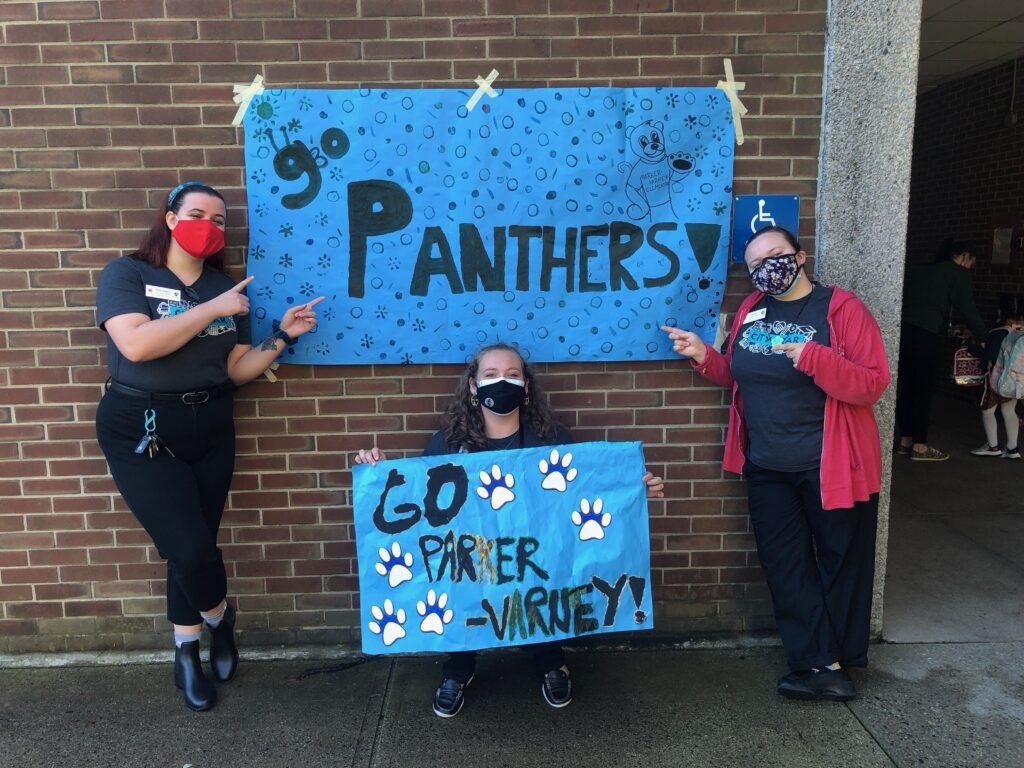 Throwback to the first day of school! We had a blast welcoming students back to school in-person!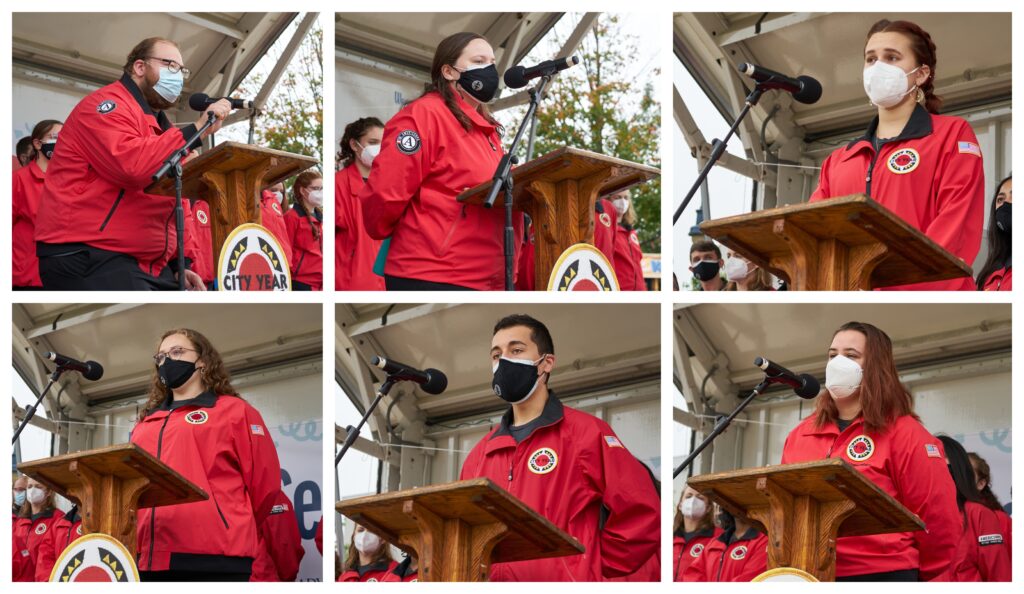 We kicked off our service year at Opening Day as part of Manchester's CelebratEd event, where we each shared why we served with the community, and formally took our oath of service. It was a joy celebrating education in Manchester with the broader community!
Learn more about our 2021-22 AmeriCorps Members

A highlight for our team has been being welcomed into the amazing Panther community and taking part in various school spirit initiatives! Earlier this fall, our AmeriCorps member Jacob Chreky was pied by the PV Panther (none other than our Impact Manager, Christy Borja) as part of an iReady progress celebration!
On November 10, 2021 our team organized and hosted a virtual Fall Family Festival where students got to participate in fun activities virtually. The students enjoyed choosing their own adventure where they followed Sam the Skeleton, participated in trivia, and also learned how to draw Yoshi and Baby Yoda!

Over this first portion of the year, we've enjoyed collaborating and getting to know both our fellow Panther teammates as well as fellow teams at City Year through team-building activities ranging from hiking Rock Rimmon, taking a trip to the Currier Museum, to having a murder-mystery party!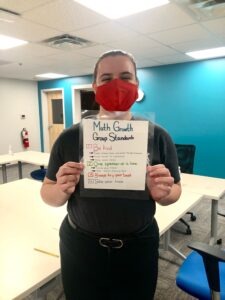 In the classroom, we've loved working regularly with the students in our Math and ELA groups, as well as our leadership lunch groups focused on socio-emotional learning! Together with the students in our groups we have come up with norms that we want to hold ourselves to so that group time is a fun, safe, and engaging environment for students to learn!
As we reflect on what we've learned from this first half of service, AmeriCorps member Ava Karp shares that asking purposeful questions about why students behave in the way they do has been really effective in redirecting student behavior and encouraging students to stay on task. We've also been working on mastering our "teacher look" for silent redirection!
Finally, heading into the winter holidays, our team has enjoyed helping decorate the library for the winter season by hanging student art projects and making snowflakes. On Tuesday, December 21st, the team also helped decorate the school in a polar express theme as a surprise for students for the last few days of school this year!
We're as excited as our students to recharge during this winter break, but we look forward to all that 2022 has in store for us!
---
Ready to serve with City Year? Click here to learn more or start your City Year application: