The Year So Far– Bakersville Bulldog Edition
As we wrap up 2021, each of our school teams took the time to share updates and highlights from the service year so far. Read on for reflections and a look into the Bakersville Elementary School team's 2021!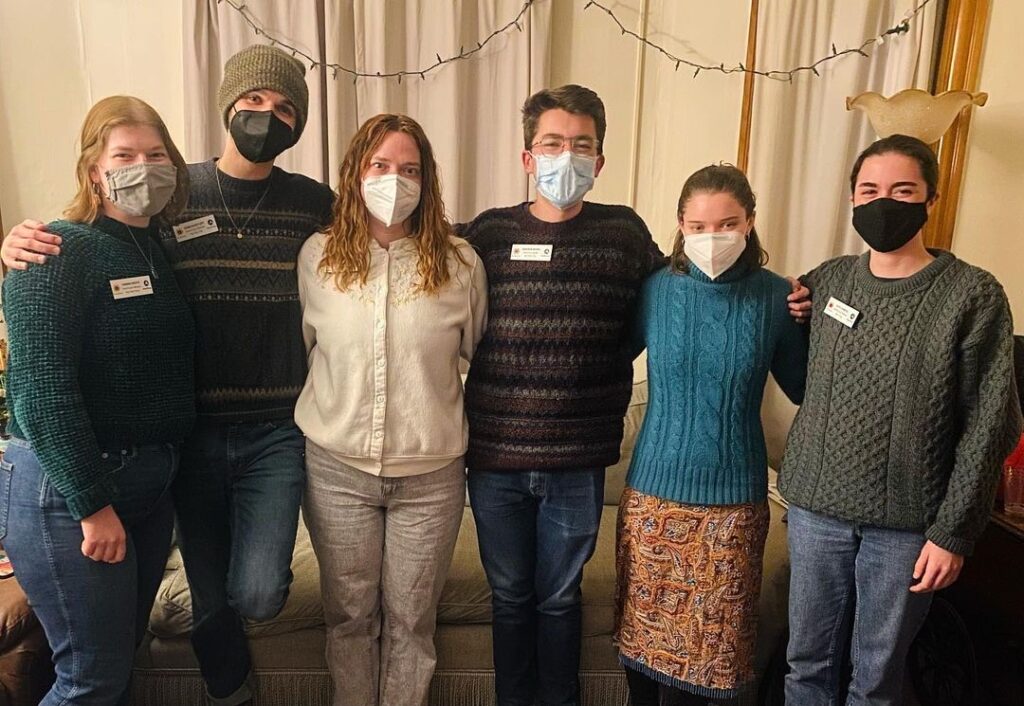 Hello! We're the 2021-22 Bakersville Elementary School Team!
We officially kicked off our service year at Opening Day as part of the CelebratEd event, where we each shared why we served with the community, and formally took our oath of service. We loved celebrating education in Manchester with the broader community! Read this blog written by our very own Bakersville AmeriCorps member, Hannah Booth, where she shares how her college professor and mentor, Dr. Michael Roche, inspired her to serve as a mentor to students this year!
Learn more about our 2021-22 AmeriCorps Members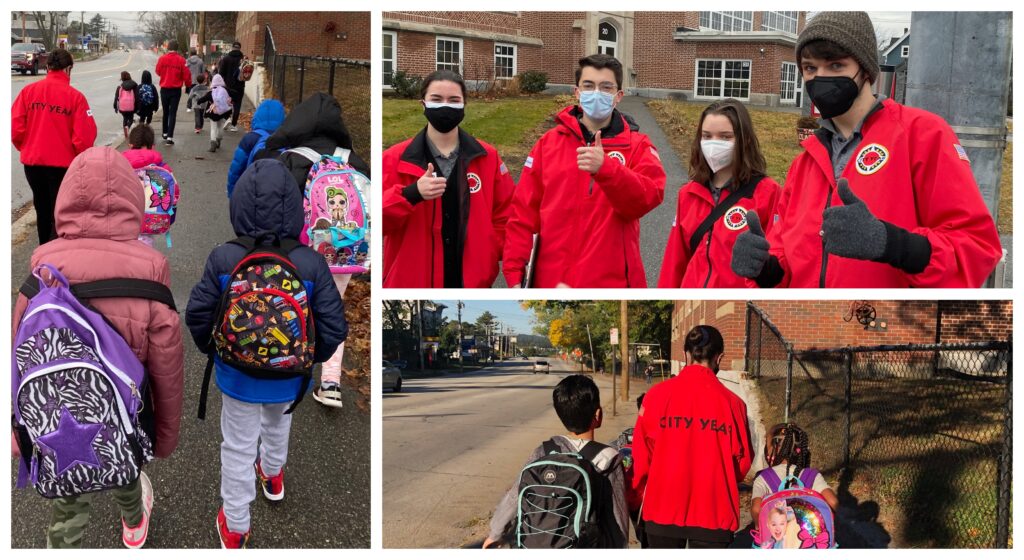 A big joy for our team has been our Walking Bus initiative, where our team walks over thirty students to and from school daily. We love playing iSpy and "Guess that animal" wake-up games, using moodboards to check in on how they're feeling, and talking with them about what they look forward to at school. As a team, we have worked together to continue making the initiative more efficient and enjoyable for the students who participate!
Another major highlight has been getting to help enrich our students' learning through Math and ELA groups as well as our SEL focused lunch groups. Whether leading guided readings, playing place value games, or leading activities around socio-emotional skills like mindfulness or assertiveness, working with our groups has been inspiring! Knowing that the students we work with want to spend time chatting with us during their lunch is incredible!
During our Learning and Development days we've had the opportunity to participate in several helpful trainings. Thank you to Michelle Golden and Teddi Macintosh, district math curriculum specialists, who led a training around using manipulatives, models, and images to help students conceptualize math problems. Thank you also to Kris Pelletier, the district's Title 1 ELA supervisor, who led a training focused on interactive read-a-louds and how we can better ask our students questions to help improve their critical thinking skills. We have already started to incorporate these ideas in our work with our students.
Outside of school, our team has really enjoyed attending the girls' and boys' basketball games in November and December. The games have been really fun and exciting! We have witnessed so much growth from both Bulldog teams. They have been working hard on working together as a team, improving their communication skills, as well as improving their athletic abilities. Go Bulldogs!