Looking back on an unusual year of service
Bobby Gomez, (San Antonio '20), has had one eventful year of service. He joined City Year in the fall of 2019 as a recent graduate of Texas A&M University where he majored in communications. Initially, Bobby thought that upon graduating, he'd go straight into the job market.
"I wanted something corporate, flashy—something that had a six-figure starting salary," Bobby laughs. "But I began to realize that it just doesn't happen that way, so I went to my advisor to talk about options."
That's when Bobby first thought about applying to City Year San Antonio, in his hometown. He was vaguely familiar with the organization because growing up he saw AmeriCorps members serving in his neighborhood schools. And one thing that stood out in his memory were, of course, their red jackets—as a kid he saw them almost every day coming to and from their service.
"As soon as I found out that City Year served in my part of town, West San Antonio, I immediately became interested," Bobby recalls. "And I told myself that if there's anything I can do right now, it's giving back to my community—the place that raised me and molded me into the person I am today."
Building community through service
Working on a team with 14 other AmeriCorps members, Bobby was placed in an English Language Arts (ELA) classroom at Lanier High School. Like many corps members, this was also his first time working in a classroom setting.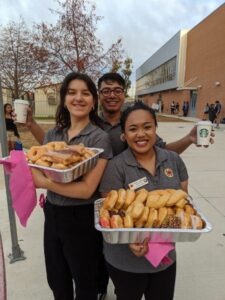 His days started early, greeting the students as they entered their classroom. They'd spend time before class connecting with students by chatting and having casual conversations about sports, music, TV shows—just about anything.  When class started, Bobby provided support to the whole classroom, helping students with any questions or work through any problems they were having with the material. Over time, he began to feel like he was not only a part of his classroom but also the entire Lanier community.
"One of the things I love most about Lanier is their sense of place in the community," Bobby says. "For them, taking care of the students means taking care of the entire neighborhood and the people who live in it."
The school engaged with the community in various ways. There was "Coffee on the Curb" where staff and AmeriCorps members gave free coffee to parents dropping their kids off for school. The principal made himself available through occasional "Chat and Chews," where community members could come in and learn about things going in the school—like an on-going school renewal project. And teaching staff and administration frequently came together to provide meals for any student or family in need.
Caring for the community was at the core of everything that teachers, administrators and corps members did.
For Bobby, the most memorable part of serving at Lanier was coordinating a Literacy Posada for students. Set up much like a mini-fair, students were invited to participate in after school activities that promoted literacy. The City Year team set up a reading corner and a table where students could get free books. There were also board games, a "When I Graduate Sign" where students could write about their future goals and aspirations. And finally, there was food provided by Bobby's mother, who had attended Lanier as a teenager.
"The day before the event, I was talking to my mom. I was worried about there not being enough food for the students when she asked me what we were looking to serve," Bobby says. "After I hung up from our conversation, she called me back five minutes later saying that she was able to make all the food."
Thanks to Bobby's mother, they were able to provide dozens of tamales and menudo soup for all students who came out and participated.
Transitioning to virtual service
With such strong ties to the students, school community and surrounding neighborhood, the transition to virtual service due to the COVID-19 pandemic was difficult and emotionally challenging. The last time Bobby saw his students was in March, right before they were getting ready to go on spring break. Many of his students were absent, having left early to start family vacations. So, Bobby said goodbye to his students without much fanfare, thinking he'd them in just another week. But during their time off, he learned that they would not be returning to school. And that last day is a moment he wishes he could return to.
"If I had have known that it was my last day with the students, I would have told them that I love them. And I want them to know that I'm rooting for them to succeed," Bobby says. "I hope they fulfill their dreams because I know that they're more than capable of doing so. I know if they can continue on the paths towards their goals, they'll make it. They deserve that and so much more."
This spring through the end of May, Bobby's days consisted of what City Year San Antonio calls "virtual service" and "virtual classroom." Virtual service includes site-wide community meetings and professional development workshops via Zoom. Virtual classroom consists of direct work with their partner teachers and students. This can mean making attendance calls for students who haven't logged on to Google Classroom; assisting the teacher in planning for the lesson; or helping to answer questions during the class time. After class hours, Bobby and other AmeriCorps members make comments via Google docs on their students' homework, in case they need a little extra support. And even though it's certainly not the same as working in person, Bobby still feels grateful he had the opportunity to continue to connect with and support his students.
Reflecting on a year of service
Bobby "graduated" from City Year in June, full of reflections about what this year of service has meant to him and his community. He knows that no matter where life takes him, he'll always carry the lessons he learned with him. But the number one lesson that he's grateful for is empathy, which his students taught him at various points throughout the year. And for Bobby, one of those lessons stands out the most.
Over the course of the school year, Bobby had developed a meaningful and positive relationship with two students. But one day, Bobby learned that one of them had unfortunately been bullying the other. When Bobby found out, he felt a great deal of guilt. He personally went to the student being bullied to apologize for not having noticed earlier. But the student had a surprising response.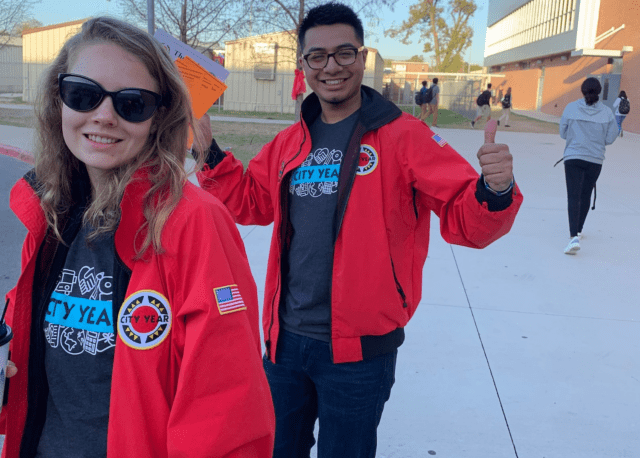 "They looked at me and said, 'I know you had a good relationship with the other student so I didn't want to hurt you by telling you that he was bullying me,'" Bobby recounts. "And to be honest, that broke my heart because no kid should have to keep silent about being bullied. But at the same time, the amount of empathy he showed me and grace he gave to me was touching. I'll remember that day forever."
The next stop for Bobby is Colorado Springs where he has accepted a position as an AmeriCorps Leader with Pikes Peak United Way. Though it's far from his home community of West San Antonio, he knows that as a City Year alum he'll continue to find ways to be connected.
"I had a strong sense of community before joining City Year but these last ten months have taught me how to take community engagement to the next level," Bobby says. "And in the future, my goals will always be centered in this thought: How will this help me give to the people and community that so selflessly gave to me."
If you're like Bobby and you want to spend a year paying it forward, learn more about our benefits and resources and apply to serve with City Year today.
Learn more about the City Year experience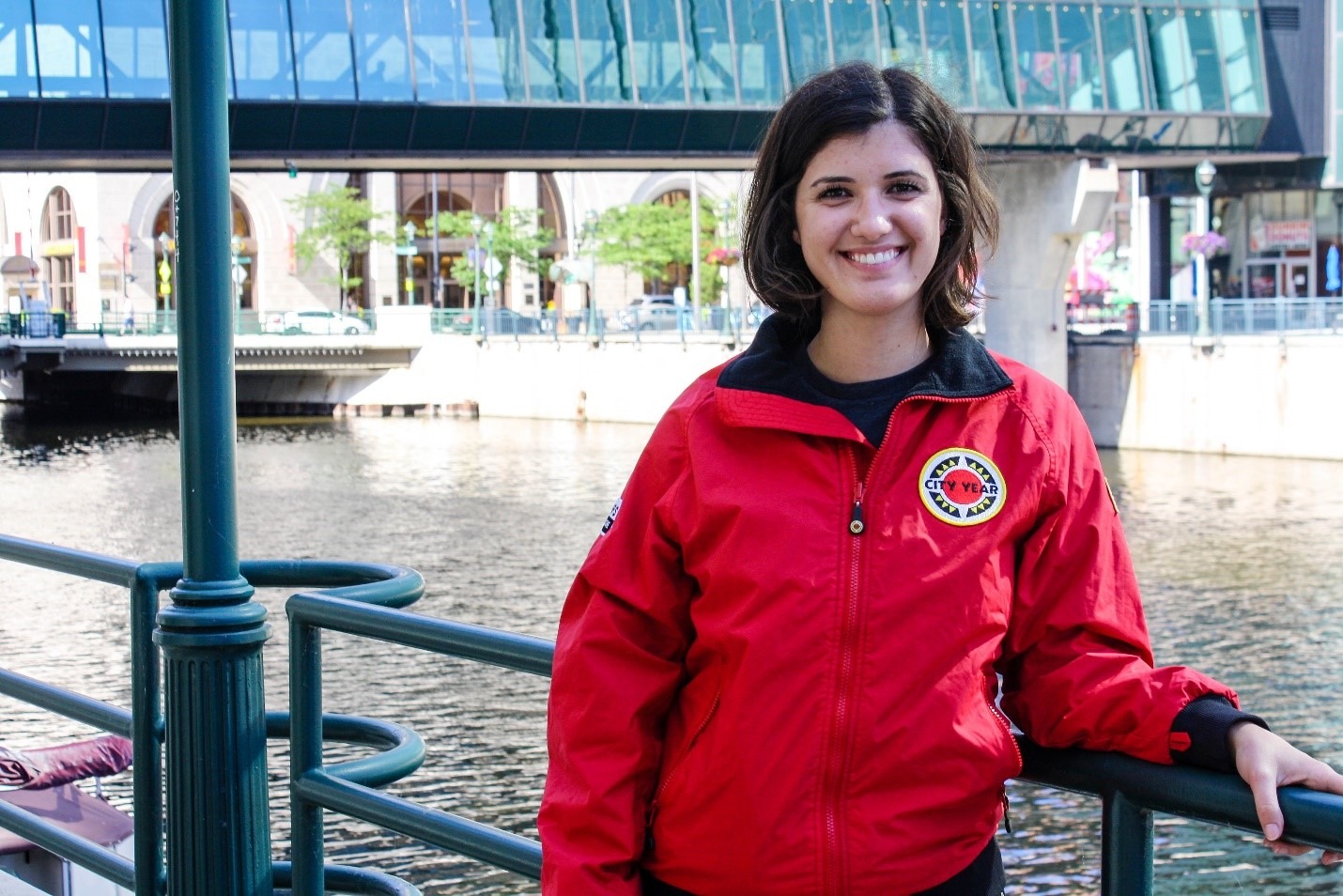 Reflections on the start of service at City Year: Do expectations meet reality?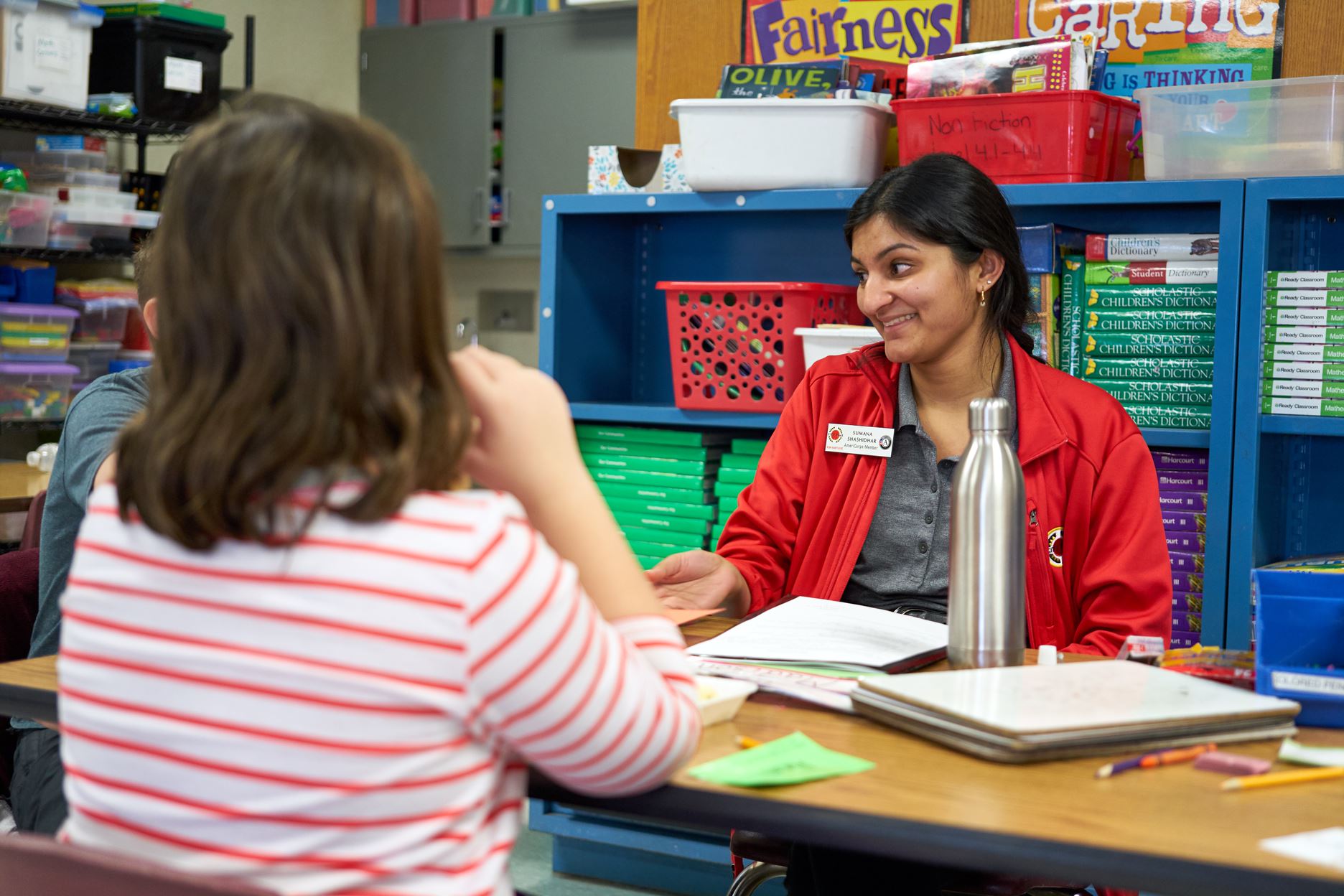 In the middle: Reflecting on the halfway point of your service journey.
Meet Sumana Shashidar (New Hampshire '20).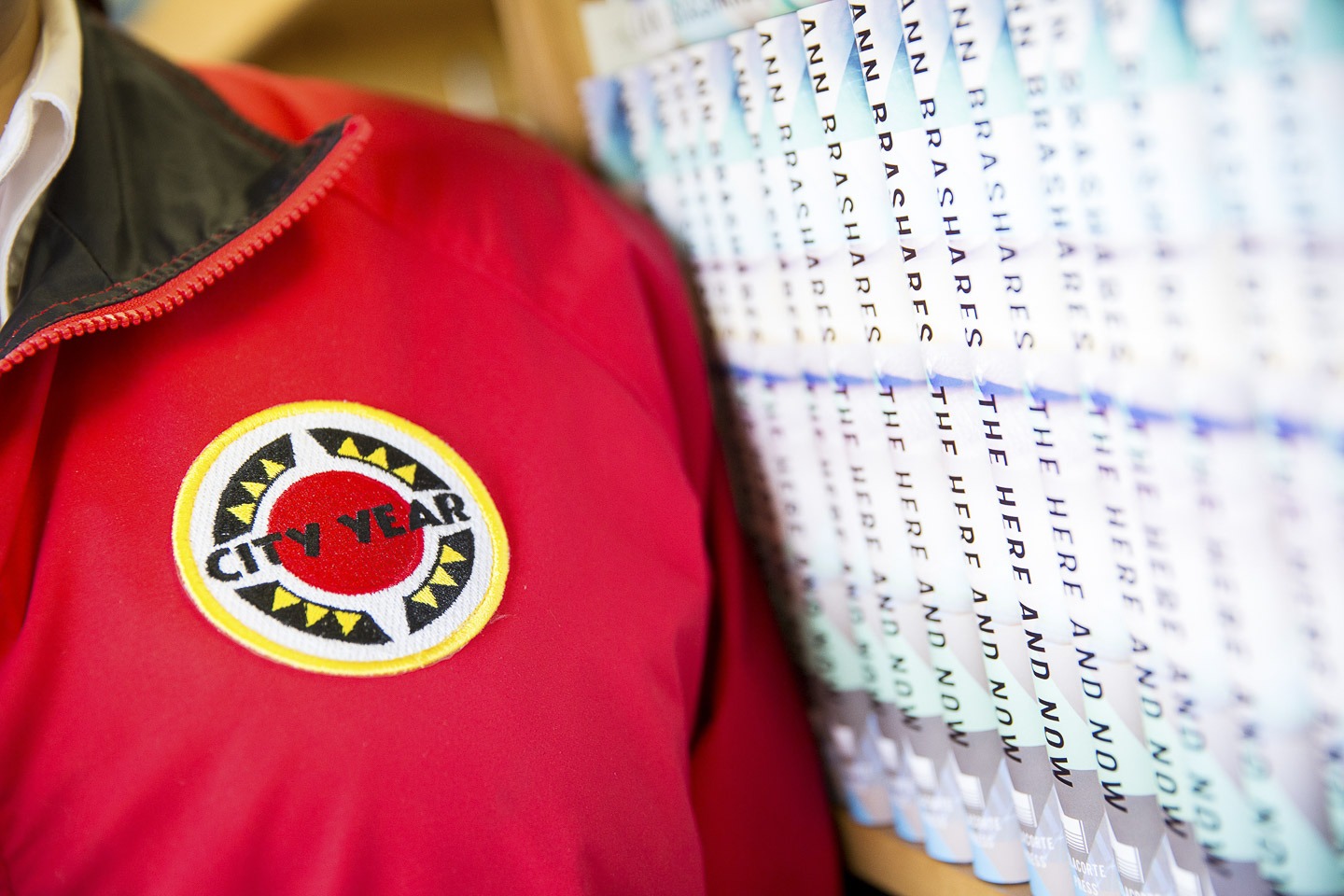 Spring and thinking about life after City Year: Prepare for the career you want through service.
Meet Pascal Rath (Jacksonville '20).