Self-Care: Travel Edition
In previous blogs, we covered what self-care looks like in an office setting and at home. There is one final setting where Care Force members will often find themselves: on the road. Traveling is a part of Care Force; you can't get from Boston to San Jose without stepping onto some form of transportation. However, being "on the go" doesn't mean that you should neglect yourself. There are many ways that you can still care for your health while traveling to new environments.
Take care of your body
"Drink some water. Eat a vegetable." Our manager tells us this phrase often, and it's true. Prep days can run long and require a lot of energy. In addition to getting a good night's sleep, providing your body with healthy, hearty meals is another way to stay energized during those longer event weeks. It might be a good idea to invest in some Emergen-C for when your schedule becomes busier to help boost your immune system. Trust me, you won't regret it.
And now it's time for Putting Idealism To Work! (Bing!)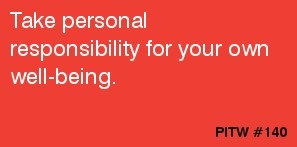 Often the first thing we lose at City Year is sleep, followed closely by our perspective. It's very important for all of us to get healthy doses of both and ensure there is balance in our life and work. Prepare yourself mentally, physically, and emotionally for the times of the year that are harder than others.
And that was Putting Idealism To Work. (Bing!)
Getting sleep is extremely important in general, but maybe even more important when you are on the road and may have changed time zones.
Put your phone down
Care Force offers the unique experience of completing service hours while traveling to different cities across the country and working with a variety of communities. There's a lot to miss if your phone is in your hand the entire time. Take the time to connect with Care Force Reserves assisting with prep and event days. Some of the reserves might have advice that will be helpful to your year of service or future career. (They also have some great stories from their own year of service.) Since many Reserves are currently on staff at HQ or another City Year site, you can use this time to learn more about City Year outside of your role and connect with others outside your team who have similar experiences.
There's also the possibility that you might have free time after prep is finished for the day. Research fun or unique experiences that you and your team can enjoy while you're in the area. It's natural to want to snap a few pictures as you explore, but don't forget to pocket your device and be present for the experience.
Prepare a travel kit for comfy flights, trains, and bus rides
Whether you're traveling by van, bus, train, or plane, there are always a few items that can make your trip more comfortable. Why not pack a kit with all those items?  Sleep masks and earplugs are useful for napping. Gum can help with change in atmospheric pressure while flying. Books or crossword puzzles are great ways to pass the time while waiting for your flight or bus, as well as during travel. If you're not sure what to include in your kit, check out this article for some helpful suggestions.
As our self-care trilogy comes to a close, there's one more concept to address. In both our professional and personal lives, there are often factors that are out of our control; schedules, colleagues, and the weather are a few such examples. Focusing on these things is a sure-fire way to add unneeded stress to our daily lives, so why not focus on what you can control? As an AmeriCorps Member, you don't have control over the event schedule, but you do have control over whether or not you ask for support or take a short break to rejuvenate yourself. As a Care Force member, you don't have control over what projects are done on event day, but you do control how you respond to any changes and your attitude as you finish prep or work through event day. Serving with Care Force is a fulfilling experience. You get to do service with amazing people in amazing cities. While one of your goals should be to support your team during these 11 months, don't forget to also support yourself.
Additional Suggestions
Check the weather and pack appropriately
Reach out to contacts in the area
Connect with locals
Use the hotel gym
Sit in the hotel pool
Explore the city
Take a nap (not during prep)
Eat full hearty meals for energy
Start a travel journal
Start a collection of Care Force travel memorabilia (I buy a magnet in every city I travel to)
Indulge a little
Listen to a podcast