Day in the Life – Care Force in the Office
Care Force prides itself on the quality of its physical and virtual service events, which have engaged more than 100,000 volunteers and over 40 corporate partners since 2001. However, none of what we do would be possible were it not for the time our dedicated staff and AmeriCorps members put in behind the scenes to maximize volunteer impact and ensure a positive volunteer experience. Today's post will walk you through an example of what a day for a Care Force Senior AmeriCorps Member working at City Year Headquarters in Boston's South End might look like. While no two days are the same, we hope to provide insight into how we do our work.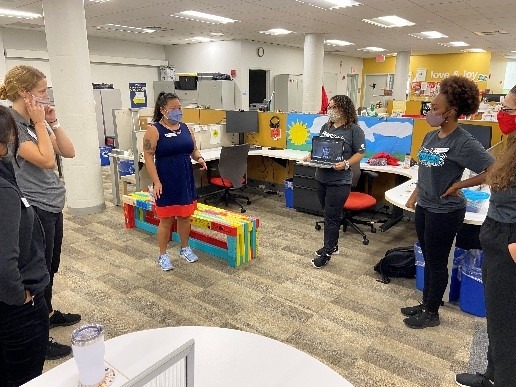 8:30 AM – 8:45 AM: First Circle at HQ
Like City Year school-based teams, Team Care Force (TCF) opens the day with a Strong Circle to center the team before a day of service. These meetings are typically led by Molly Stuber, Care Force's Program Director, and are an opportunity for people to update one another on important personal and professional developments.
8:45 AM – 11:00 AM: Dedicated Work Time
When we're not facilitating events, our focus is generally on preparing for upcoming events with our corporate partners. Depending on the needs of the staff members running those events, this may mean sourcing materials, creating documents, or attending check-ins with staff leads and corporate or service partners. Team Care Force members also participate in several working groups, whose work ranges from maintaining Care Force's social media presence to coming up with new designs for murals.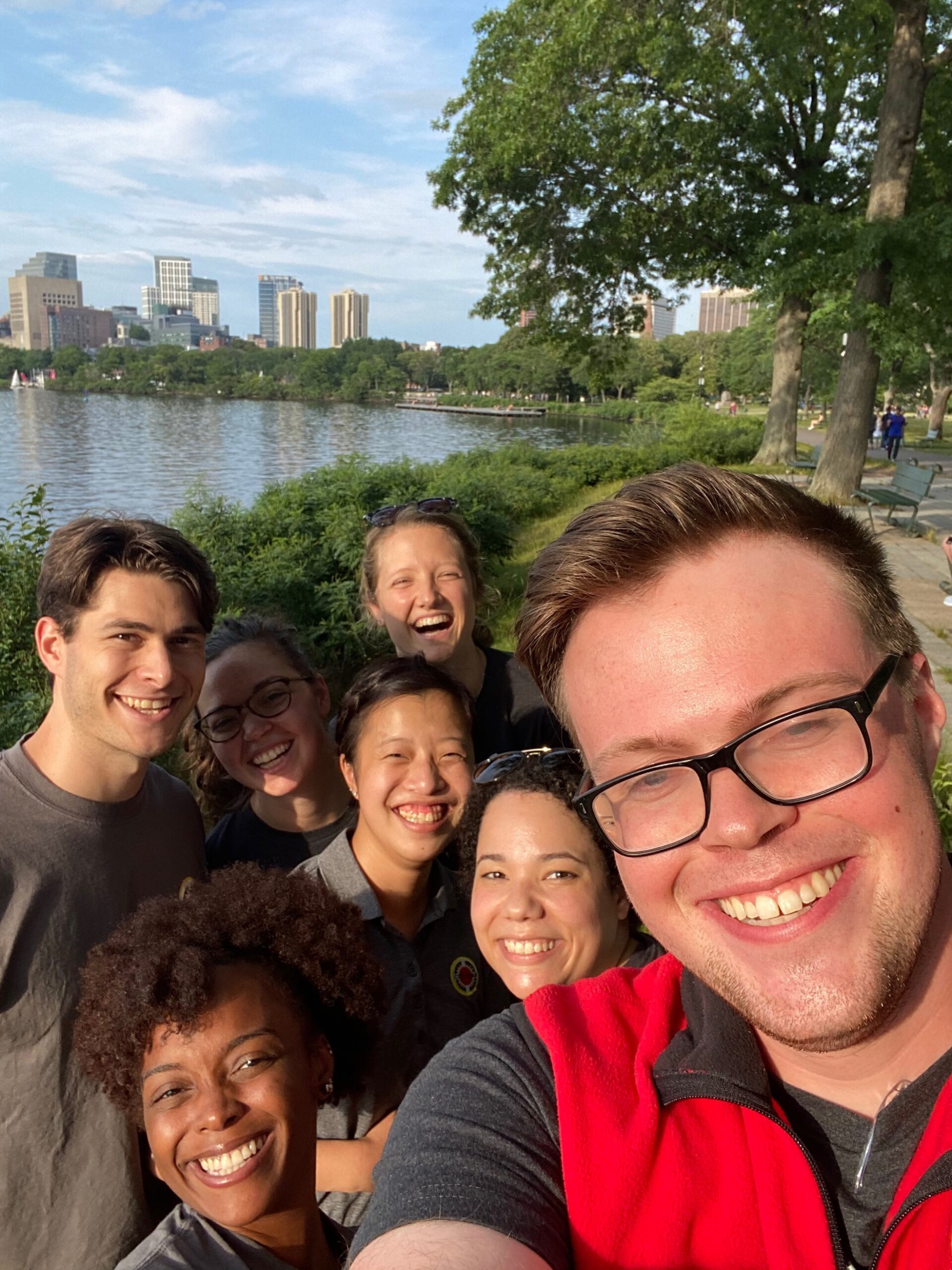 11:00AM – 12:00 PM: Team Building
Once a week Care Force hosts "Tea Time", a dedicated space for staff and corps members to connect with each other outside of the professional sphere by playing games and sharing fun facts about themselves. These sessions, along with corps-only teambuilders hosted later in the week, allow members of the team to better understand and connect with one another, making Care Force a more cohesive and effective department. 
12:00 PM – 1:00 PM: Lunch 
Nestled in the heart of the South End neighborhood and less than a five-minute walk from Copley Square, City Year HQ offers corps members easy access to some of the best lunch spots in Boston. Flour Bakery, Billy's Sub Shop, Caffe Nero, and the Thinking Cup are just a few Care Force favorites within a short walk of the office! 
1:00 PM – 2:00 PM: Dedicated Work Time (cont.)
2:00 PM – 3:00 PM: Staff Meeting
AmeriCorps members and Care Force staff meet once a week to keep one another updated on the status of the various events, partnerships and other relevant organizational updates. These meetings are hosted virtually to include staff members Hugh Harlow and Sam Sadlier, who work remotely from Sacramento and Chicago respectively.  
3:00 PM – 5:15 PM: Event Prep
In the picture to the right, Care Force Senior AmeriCorps Member Allison Anderson is preparing boxes of service materials to be shipped out to volunteers for a service event that will be run with volunteers from AT&T. 
In addition to preparing materials for events, TCF members also use this time to touch base with their Event Managers (any Care Force Staff member who is leading an upcoming event) running through service activities for upcoming virtual events to ensure that they are prepared to lead volunteers during their event session. 
5:15 PM – 5:30PM: Final Circle  
TCF reconvenes to share ripples, joys, and appreciations of the day with one another. The team also shares final announcements, updates on projects, and any key deadlines to look out for before concluding the day. 
So ends another day of service on TCF. While much of work has shifted to accommodate the fallout of a once-in-a-generation pandemic, our passion for supporting our corporate and community partners has remained consistent. So too has a work environment that empowers corps members to become confident, impactful leaders.