City Year AmeriCorps members play a critical role in helping students connect with their school community and engage in their learning. Applications are now open for the 2023-2024 school year!
Start application
First, decide on your location
In the City Year application, you can designate your location preferences in one of two ways:
Apply to a city
If you have a city in mind, you can apply to the individual location. You will be able to rank your top three preferences in the application.
Apply where you're needed most
You can also apply "wherever I'm most needed," meaning that you are willing to relocate and serve at any of City Year's locations nationwide.
Choosing where to apply
It's a big decision to choose where you want to spend 11 months helping students succeed.
Explore our locations
Then, decide on the role and service term that's best for you
City Year AmeriCorps members have three opportunities to serve students. All roles are not available in all locations. Click the links below to explore position descriptions and locations where each opportunities are available.
Please note, the School Day Learning Coach and Afterschool Enrichment Coach roles are currently only available in select locations as we pilot these new opportunities.
Student Success Coach
Supports student learning and development before, during and after school
Works full-time service schedule of 40-50 hours each week
Serves 1700 hours throughout the school year
Afterschool Enrichment Coach
Supports student learning and enrichment outside of the school time
Works a fixed schedule of approximately 25 hours a week
Serves 900 hours throughout the school year
Next, check out our application resources
Application process
The City Year AmeriCorps member role is tremendously rewarding but also very challenging. Serving in the nation's…
Read more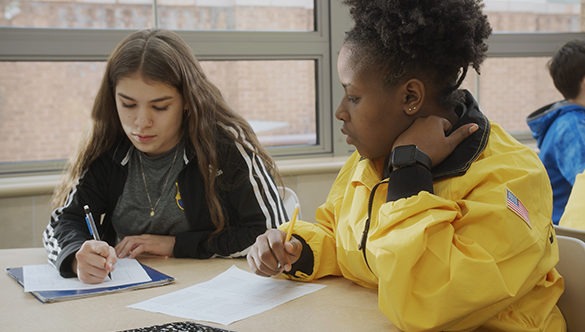 City Year application tips
Submitting an application of any kind can be a stressful process. Here at City Year, we want to make our application process…
See the checklist
Finally, fill out the application
Ask your reference for support
The application will ask for the contact information of one professional reference. Talk to your reference about why you are applying to City Year.
Create an account
Start by making an account with us. This will help you track and save your progress as well as access personalized information once the application is complete.
Find a place to focus
We recommend 45-60 minutes and for you to be in a space where you draw your inspiration. Several questions require your detailed thoughts and perspective.