City Year Philly FY21 Partnership Roundup Q3
Note: Any in-person event photos were taken prior to the COVID-19 pandemic. 
Olney 
Team 
Professional Development Event with 
Team Sponsor 
Firs
trust Bank
Facilitators Joanna Reynolds and Jenna Sigal, members of the Human Resources team at Firstrust Bank, led the City Year service team at Olney Elementary School through a comprehensive Leadership After City Year professional development session on March 24th. The training covered Writing a Resume and Cover Letter, preparing for an Interview, and Negotiating Your Salary and Benefits. This event was part of the Team Sponsor's support of AmeriCorps Appreciation Month and in recognition of the need for career development support at this time of year. 
Red Jacket Society Event with Lieutenant Governor John Fetterman
On Monday, March 22, the City Year Philadelphia Red Jacket Society community gathered for a special opportunity to hear from Lieutenant Governor Fetterman.  As an AmeriCorps alum, and an emerging leader in Pennsylvania for youth and advocate for racial justice, Lieutenant Governor Fetterman spoke about his AmeriCorps experience, the value and urgency of service, and his work in supporting Pennsylvania's youth and education equity.  The evening ended with Q&A with the Lt. Gov. and open dialogue about the power of service and education.   
Southwark "Interviewing the Interviewer" Training with Lincoln Financial Group
Kenneth Kerr Jr., Director of Solutions Management, from the Southwark School Team Sponsor Lincoln Financial Group, virtually hosted 11 AmeriCorps members during Mid-Year Summit on February 25th. Ken shared his expertise around navigating the interview process in his 'Interviewing the Interviewer' training. Corps members were able to ask hm questions about preparing for and excelling at interviewing for a job. 
Starbucks Foundation 
Grant to Support BIPOC Youth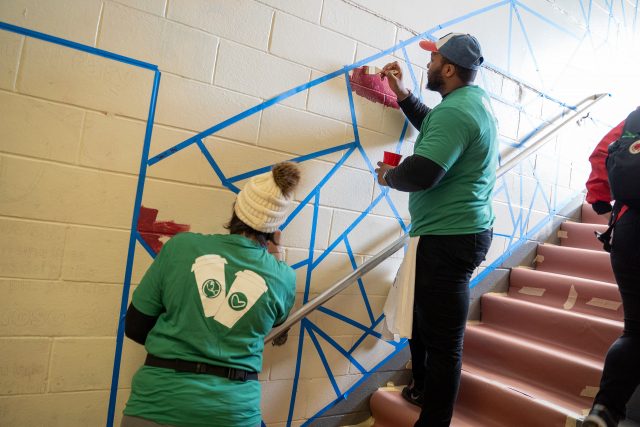 The Starbucks Foundation recently awarded $5 million in grants to nonprofits that serve BIPOC youth. City Year has worked with The Starbucks Foundation for more than 10 years, and we're excited to build on that partnership to advance education equity and support 200+ AmeriCorps members serving in 16 schools throughout Philadelphia. Learn more on The Starbucks Foundation's website. 
10th Anniversary of 
Comcast Internet Essentials Program
 On the 10th anniversary of its Internet Essentials program, Comcast has announced a commitment to invest $1 billion over the next 10 years to help further close the digital divide by connecting 50 million people from low-income families to the tools and resources they need to succeed in a digital world. Since launching Internet Essentials in 2011, Comcast has connected a cumulative total of more than 10 million people to broadband Internet at home. The company's recent commitment reflects its ongoing mission to drive digital equity by connecting the unconnected and other resources to provide more opportunities for economic mobility. Read more about their commitment as well as their progress to date.