Reflections on the start of service at City Year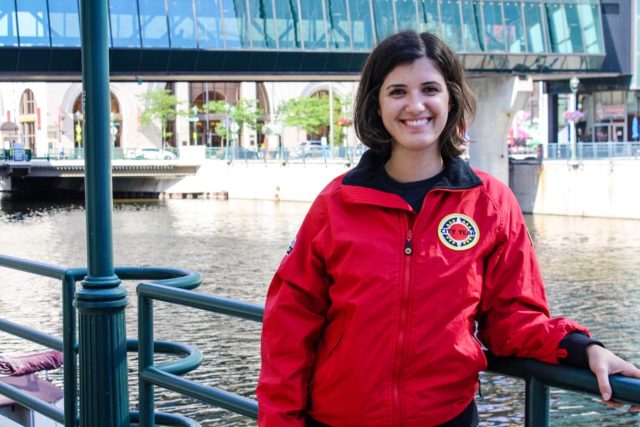 Choosing to serve
In April 2018, Kristina Stamm was working as an intake specialist at a local hospital. After graduating from the University of Wisconsin-Milwaukee with a degree in psychology in 2015, she felt fortunate to be getting on-the-job experience that was related to her major. Over time, however, Kristina realized that she wanted to eventually go back to school to get a master's in counseling and work directly with kids.
Then Kristina heard about City Year through a friend who was serving as an AmeriCorps member with College Possible, a nonprofit that supports first-generation college students. Her friend put her in contact with a City Year recruiter and after their initial conversation, Kristina was sure she wanted to apply. Last December, she accepted an invitation to serve with City Year Milwaukee for the 2019-2020 school year.
During the time between her acceptance and the start of her onboarding, City Year Milwaukee made it easy for Kristina to stay engaged. She participated in school tours, got a taste of a day in the life of an AmeriCorps member, and read all the newsletters City Year sent about preparing for service.
Onboarding at City Year
By time she started City Year's intensive three-to-four week onboarding experience, Basic Training Academy (BTA), this past summer, she felt fully engaged and ready to start her service journey.
"We got great training in BTA and spent a lot of time talking about the systematic issues that affect the students' lives and the communities they live in," Kristina says. "We discussed how those issues transfer into the school environment and how to center our service with those things in mind."
As a month-long "crash course" for incoming City Year AmeriCorps members, BTA provides training across a range of topics. In preparation for the service year, new corps members learn about the history of City Year; youth development strategies that would help her and her students; the in-school service model corps members deliver; and diversity, equity and inclusion.
In addition to learning about the school, communities and children that she would serve, Kristina was also able to start building relationships within City Year. Taking the time to get to know her fellow AmeriCorps members and City Year Milwaukee staff has been important, as these connections are providing her with a support system throughout her experience.
Serving with City Year
First, Kristina also had to get used to long days. She arrives at school by 7 a.m. and her team goes over any major announcements for the day. During this time, the team also shares "ripples, joys and appreciations"—brief examples of success and gratitude, which help to start the day on a positive note. At around 7:30, her team welcomes students into the building with a "power greeting" and helps settle them into breakfast. At 8 a.m., Kristina has an hour of prep time before starting to serve in the classroom.
For the rest of the school day, with the exception of lunch, Kristina offers whole-class support to students, assisting teachers to deliver their lessons and helping students to complete their assignments in small group sessions. The school day ends at 2:20, but every other day Kristina is on afterschool duty where she spends extra time bonding with her students and helping them with their homework. When she's not assisting in afterschool, Kristina uses that time to organize and prepare for another day of service. Finally, she ends her service at 5:00 pm with her team, debriefing and reviewing what's on deck for the following day.
Now a couple of months into serving full-time, Kristina says her experience has already been filled with highs and lows. One day even when she felt overwhelmed and unmotivated, Kristina was still trying to get through to one of her students who was having a bad day and offer them some positive support. Kristina tried engaging the student by asking them questions like, "What is the best part of your day?" but nothing she said seemed to make a difference. While Kristina knew that the student didn't mean to hurt her feelings, she walked away from the interaction feeling frustrated and down.
But despite the "lows," Kristina has kept herself energized with the many joys of service, like when students confide in her or ask her for help.
"I feel a great sense of purpose when my students come to me because they are showing they feel comfortable with me and we are building trust," Kristina says. "It reminds me of why we do this service—those days are good days."
The City Year community
Outside of the classroom, Kristina continues to build relationships with her fellow AmeriCorps members. She serves on small team of six corps members in a relatively small elementary school and says the camaraderie and empathy of her teammates have helped her to adjust to her new schedule and responsibilities. She feels lucky to be able to share, learn and grow with five other people from diverse backgrounds.
"I feel a sense of belonging and support that I haven't felt in my past jobs and I think that's really cool," Kristina explains. "My team is special in that we're able to talk through tough situations together, have empathy for one another and exercise patience with one other."
That kind of team cohesion is fostered and encouraged by City Year staff who support Kristina and her team. This includes a Team Leader who is a second-year AmeriCorps member who understands the joys and challenges they face first-hand, and an Impact Manager who is also based in the school with corps members. Impact Managers help AmeriCorps members to navigate the school environment and interpret data about how students are growing academically, socially and emotionally.
Kristina is now looking forward to working with students in a more targeted way, providing one-on-one and small group tutoring and coaching on attendance and key social-emotional skills. Kristina is working with her partner teacher to identify students who could benefit from additional support in one of these areas.
Like many AmeriCorps members early in their service journey, Kristina had expected to hit the ground running, providing this kind of individualized support from her first day. But building positive relationships with students, she's realized, requires both time and trust. She's taking it as an opportunity to be more flexible with her expectations.
"I'm definitely learning to be more adaptable—which seems to be a common AmeriCorps experience" Kristina says. "My days aren't as structured as they used to be and I'm just learning to go with the flow. I think it'll be a really good skill to have in the future."
Kristina wants to remain focused and energized by reminding herself why she chose to serve in the first place. She's fueled by her commitment to her students, school community and teammates.
"For the rest of my time with City Year, I want to try and find the joy out of every day," Kristina says. "I know there are going to be days when I'll feel overwhelmed or want to want to quit. There'll be times when I may be upset, or take things personally with my students. But I know, on those days, it's most important to remember my reason for serving."
Learn more about serving with City Year:
Learn more about the City Year experience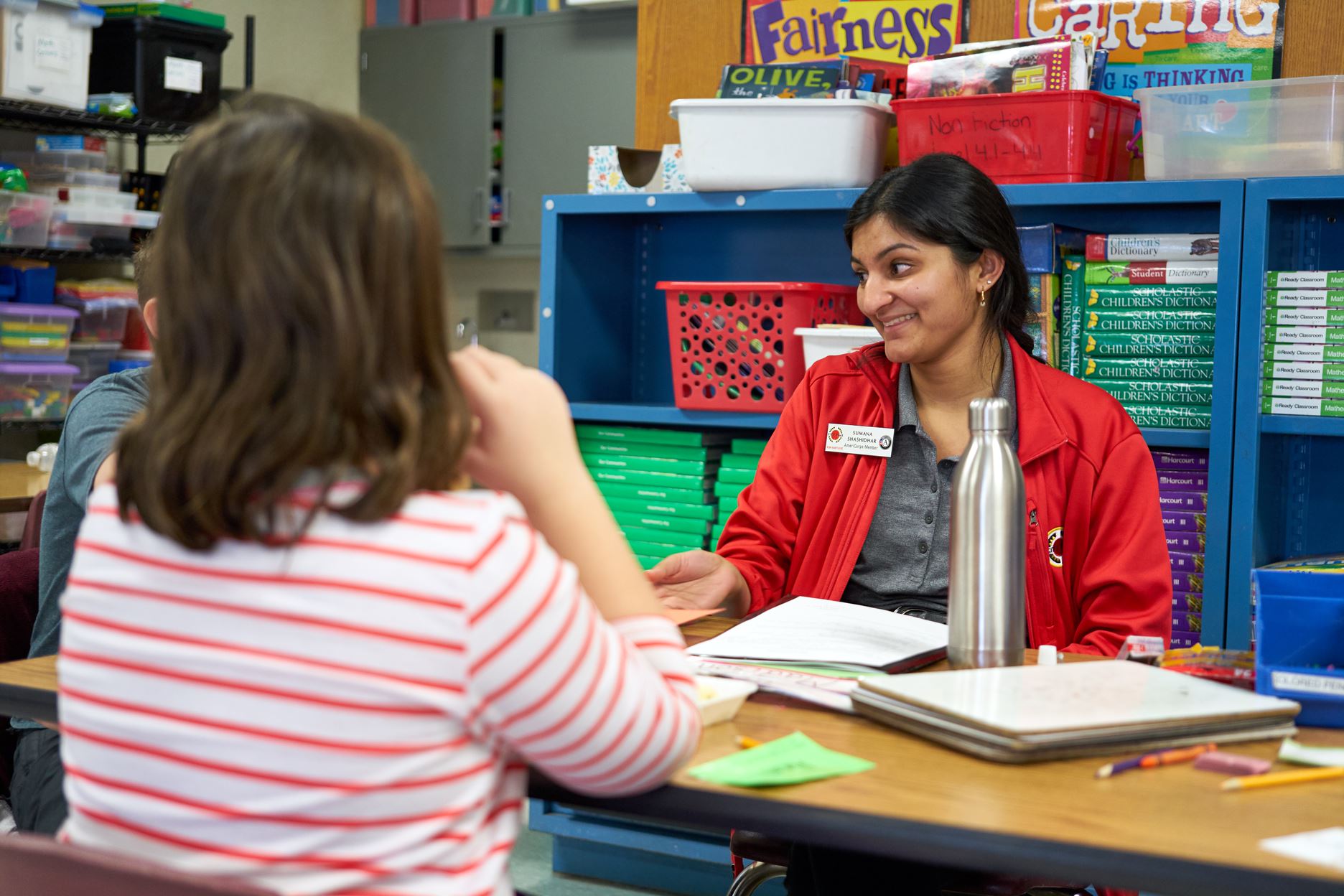 In the middle: Reflecting on the halfway point of your service journey.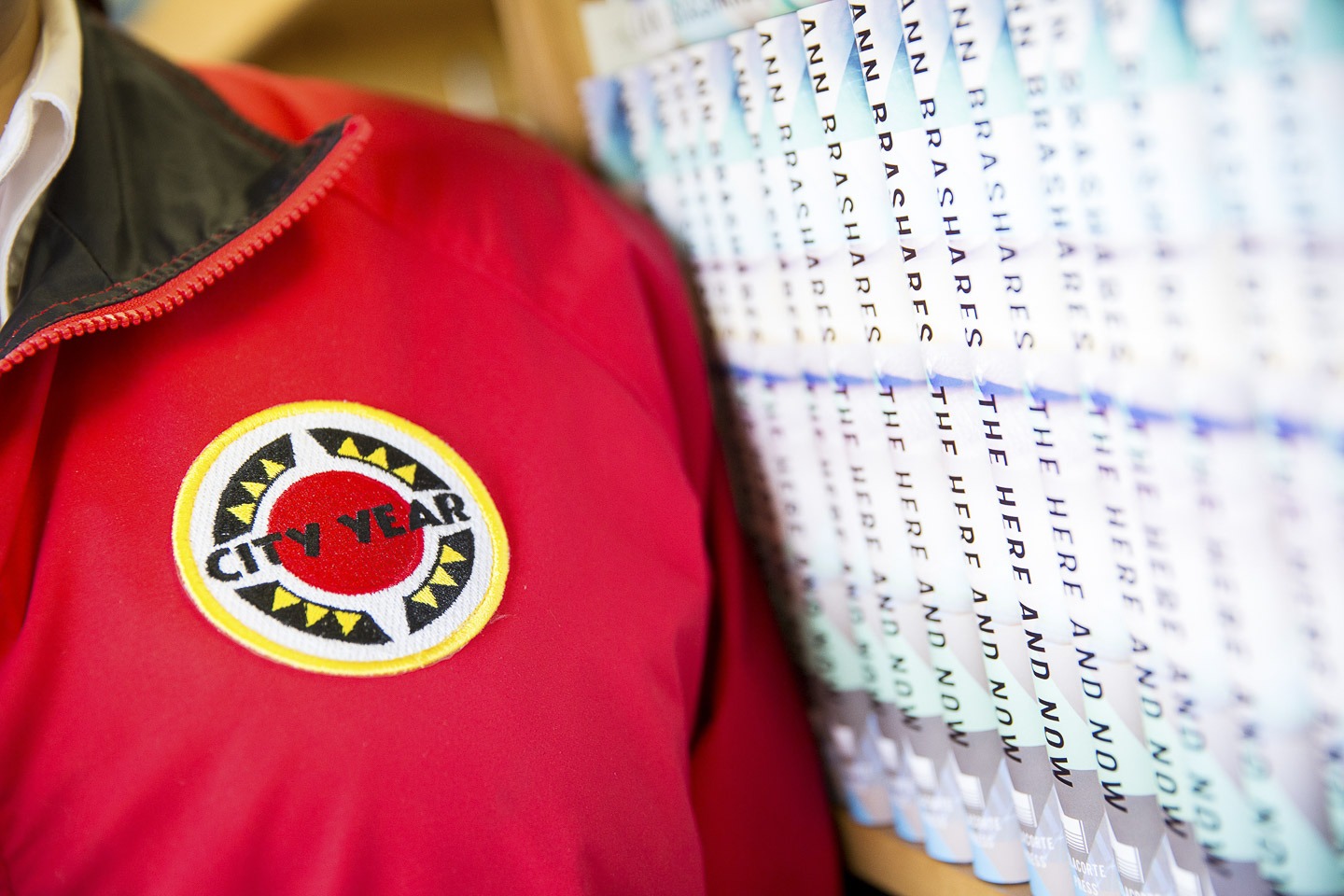 Spring and thinking about life after City Year: Prepare for the career you want through service.
Meet Pascal Rath (Jacksonville '20).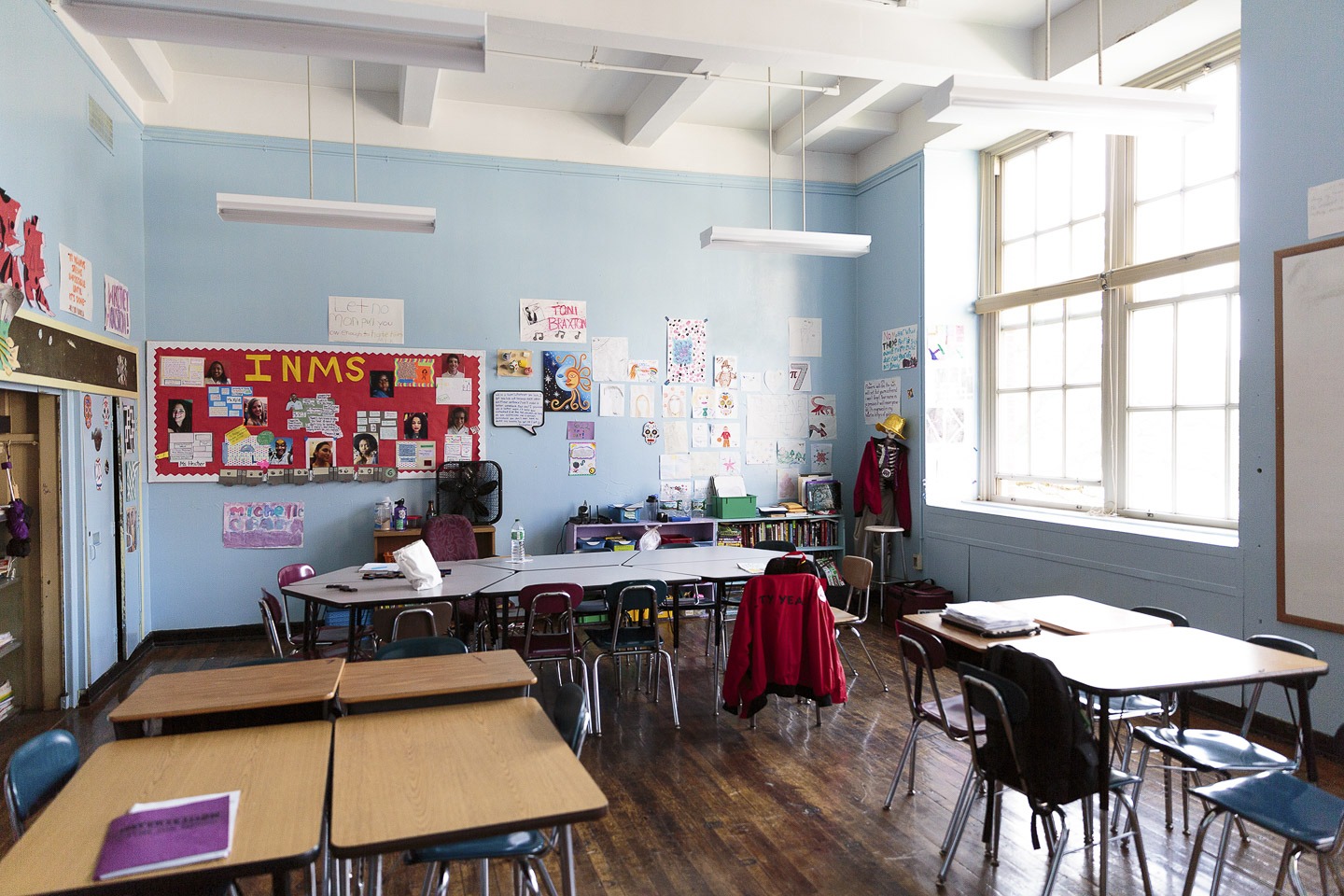 Reflecting on experiences and lessons learned during City Year service.
Meet Bobby Gomez (San Antonio '20).