City Year helps prepare you for a social work career

Rebecca Charles served as an AmeriCorps member at City Year Philadelphia during the 2018-2019 school year. After her year of service, she earned a master's in social work at Columbia University. She currently works as a policy and advocacy associate at the Citizen's Committee for Children of New York.
We caught up with Rebecca, who shared what advice she has for AmeriCorps members and why she decided to pursue a master's in social work after her service with City Year.
Exploring careers after college
Why did you apply to City Year?
Rebecca Charles (RC): I did not know what I wanted to do after college. I was scared of what the future would hold, but I knew that I wanted to explore teaching.
My mom was on the school board in my hometown for most of my life. So, I was always hearing about education issues. But in one of my college classes, we really dove into education policy in a way that I hadn't heard of before. I decided to do my college thesis on New York City's public school funding versus charter school funding and compared both of their public funding streams.
I learned about these vast inequities in funding, and I decided I really wanted to get a firsthand look at the education system.
What is your favorite memory with your students?
RC: I started an international travel club during afterschool. Traveling has had such a big impact on my life. I could see that so many of my students couldn't even point to Philadelphia on a map and didn't understand the difference between a state or a country.
I think that even if you're not able to travel, exposure to other cultures is so important and can really shape your worldview.
I wanted them to see someone who they knew traveling to another country, so that they could relate to it and see that it's far but not out of reach. I think they really enjoyed seeing and hearing about my travels. I would include some videos from travel vloggers (video bloggers). Then at the end of that semester, I took them to a Vietnamese restaurant, which was right around the corner, and most of them had never been to it. We talked about what to order and how to eat the food, and they loved the food.
They live in this international city, but it's such a segregated place that so many of them had never come out of their little bubble, you know? I thought it was really important for them to do that.
Do you have any advice for people applying to City Year?
RC: It's not going to be easy. Many corps members are going to be working in environments that they've never experienced before or never lived through themselves. It's important to enter service with cultural competence and to understand your role and your privilege in that setting.
Remember why you're serving and that some of those kids you meet will never forget who you are; some of them will always think of you as their City Year.
You have the opportunity to help shape someone's upbringing at a very crucial time in their lives. You should remember that you only have a year and then it's over and then your kids move on. So really take advantage of that year to give. Even if it's just a few children, give everything you've got.
How City Year can prepare you for a social work career
What are some skills that you learned during your year of service?
RC: I think one of my skills was being able to address conflict. That was something I had to build while working with a lot of different people in a team. I had to really develop that skill of working with people who you might not always see eye to eye with, but also raising issues and being brave enough to state how you're feeling instead of bottling things up.
Creativity is another skill that I've really had to dig into. There are so many aspects of student engagement where you have to get creative because the method that you're using to engage with one student is not necessarily going to work for another kid. So really digging into the creative side of your brain and determining how can I make this interesting for this student?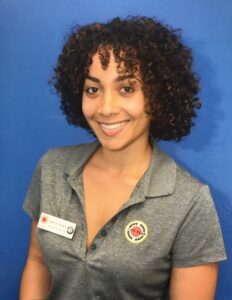 When did you decide to pursue your master's in social work?
RC: I was originally going to apply to law school. After serving with City Year, I knew I didn't want to become a teacher, but I was really enraged by a lot of issues in the education system and by public policies that deliberately segregate communities.
I knew I wanted to work in policy. I was deciding between a law degree and a master's in social work, and I spent a whole year thinking about it. I had already taken the LSAT, and I realized that a MSW these days was more versatile for me.
There's so much you can do with a social work degree. I was looking at certain job applications and many of them mentioned having a master's in social work or some form of social work experience.
I figured why not just go into social work and do similar work but have more options. I decided to pursue my master's after I realized there are policy tracks in social work. The very next fall after service I started my MSW.
Using a social work degree to be an advocate
What is your job?
RC: I work for the Citizens Committee for Children of New York, and it's great! I advocate on the city and state levels for children's issues pertaining to health, housing, education, safety and socioeconomic mobility.
A lot of my work involves writing, from advocacy letters to writing testimonies to city and state legislators. I meet with city and state legislators and give them our asks. We're also analyzing the budgets, both city and state, to determine what was added, what wasn't added and what we want to see in the final budgets.
Sometimes I will give an oral testimony at City Hall, in the New York State Assembly or Senate. I think where the social work degree really helps is in coalition building and working predominantly with people who are not in my organization.
Do you have any advice for corps members who are exploring their career options?
RC: I would say that you can do anything after City Year. A lot of people feel like you have to go into working with people or teaching, but really I found that you can use your City Year experience to do anything, and everyone's going to be impressed with it.
So that's one other thing I would add is that a lot of people don't know what it means to be an AmeriCorps member, but once you explain it, people are going to be impressed that you served. And you develop so many skills and an awareness of the world that most people don't have.
That's the other thing—even if you don't use that in your day-to-day work, it's just important to have that awareness of the world and what other people experience. And I think it just shapes who you are as a person.