Why Milwaukee is a great place to live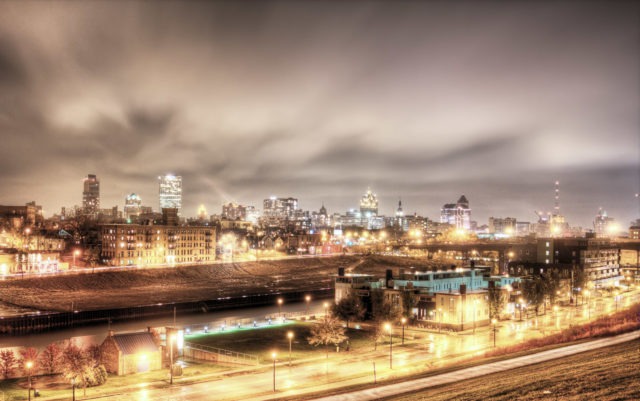 Milwaukee—which means 'good land'—truly is a great place for renters, food lovers and outdoor adventurers alike. Read on to learn why you should consider serving with City Year Milwaukee for the 2019-2020 school year.
Rent in Milwaukee Won't Break the Bank
Milwaukee apartment rents are less than half those of many other cities, which means you can afford to do the fun stuff on the rest of this list! Plus, there's no city-wide traffic gridlock, so it's a short drive to almost anywhere.
Fun Festivals Take Place in Milwaukee All Year Long
Milwaukee has Summerfest, the world's largest music festival, along with other entertainment all year long. From Memorial Day to Labor Day, there's a major celebration every week. You can also experience cultural events that you probably won't see elsewhere – have you ever wanted to cheer for racing pigs, rocket down a giant slide on a burlap bag or eat as many cream puffs as your heart desires? Then the Wisconsin State Fair is for you.
Free Tours Usually Include Cheap Samples
Want an affordable night out? Milwaukee's many craft breweries offer free tours and cheap samples. But don't ask for a Bud at local watering holes – they've been known to pour it down the drain – because Milwaukee was the birthplace of archrival The Miller Brewing Company. Don't like beer? Try a Milwaukee-style Old-Fashioned – a traditional whiskey cocktail with added fruit – a drink created after locals made the best of Prohibition-era restrictions. On top of everything else, did we mention there's fried chicken in the Bloody Marys!?
Milwaukee Has Local Chefs Who Win National Awards
Many chefs local to Milwaukee have been nominated for the prestigious James Beard Award for delicious tacos to tasty steaming ramen. After all, they have great raw material to work with-Wisconsin produces some of the best cheese in the world from champion cows! Your future home is famous for deep-fried cheese curds and renowned for frozen custard-which is like ice cream, but richer, as if it could get any better!
There are Many Amazing Adventures to Be Had in Milwaukee
There's lots of free stuff to do outdoors in and around Milwaukee. Play volleyball on the shore of Lake Michigan, go sailing or swimming, sunbathe on the pristine beaches of Kohler-Andrae state park or take an Urban Candlelight Hike. Prefer to sit back and relax in comfort while someone else breaks a sweat? Go see top talent like the Brewers, Bucks and the Wave, the town's indoor soccer team, or check out college teams like the Marquette Golden Eagles.
We would argue, however, that there are thousands of even better reasons for moving to Milwaukee for a year or two.
There are 75,081 students in Milwaukee who need and deserve our support in order to thrive. You could be part of a dedicated and talented AmeriCorps team that shows up for students every day, making a difference in their lives and in their futures.
Learn more about serving with City Year: