AmeriCorps member spotlight: Meet Lakeisha Allen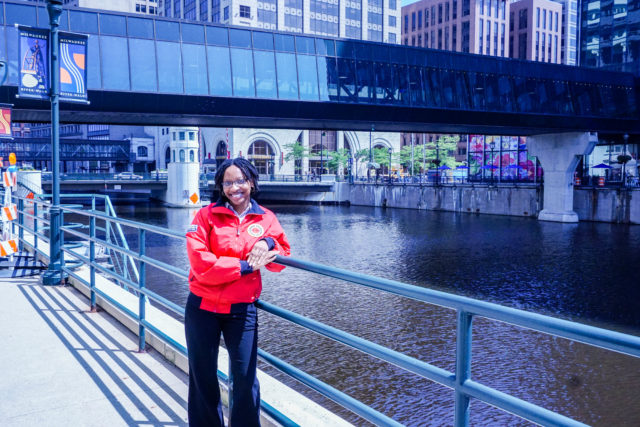 Meet Lakeisha Allen, City Year Milwaukee AmeriCorps member, and learn more about her through her poem, "I am… I was."
I Am… I Was
I am strong today because I once knew weakness and felt buried under the pressure.  
I am a beam of light because I once was surrounded by darkness.  
I am smiling because I once knew no other expression except a frown.  
I am appreciative because I know what it's like to be without.  
I am basking in love because I once felt loveless.  
I am passionate because I once felt as if I had no purpose.  
I am vocal because I once knew silence.  
All that I am today is not a mere coincidence.  
It is not based on acts of random or spurts of luck for life does not work that way.  
And just as what I was before  
Prepared me for who I am today, 
So shall today for tomorrow and all days to come. 
Your most valuable skills could help others find theirs. Come CY! Learn more: http://pages.cityyear.org/Laura-Perez.html
Article written by Lakeisha Allen, City Year Milwaukee AmeriCorps member, University of Wisconsin alumna. When asked why she serves, she said, "I serve because it is not enough to express the need for change and idly sit by not contributing to that change. I serve to show students that they do not have to be products of their environment. I serve to show students what a young, black, positive role model looks like! "