The City Year Obama Team Goes Virtual
Thursday, March 12, 2020 was a different kind of day for the City Year Team serving at Barack Obama School of Career and Technical Education Obama. We had an event planned to celebrate the upcoming Pi Day, typically celebrated on March 14th. Many things went into planning this event for all of our students so the team was working extremely hard to pull it all together to make sure we created a fun and successful event. The event turned out great! 
Students had to memorize the most digits of pi by grade level. I got pie smashed in my face by not 1 but 2 of our students; the day was seemingly perfect. Who knew that those laughs, hugs, and smiles would be the last we saw of our students? We certainly had no clue that this would be our last interactions with our students for the school year. 
On Friday, March 13, 2020, after looking closely at the recommendation from the CDC, our Governor, Tony Evers, announced that the state Department of Health Services would be issuing an order mandating statewide closure of all public and private schools to prevent the spread of COVID-19. In his press statement, Evers shared, "closing our schools is not a decision I made lightly, but keeping our kids, our educators, our families, and our communities safe is a top priority as we continue our work to respond to and prevent further spread of COVID-19 in Wisconsin." This order and statement changed what I had known as "service" for the rest of the year.  
 Things changed dramatically for everyone. City Year Milwaukee quickly jumped straight into an amazing virtual learning plan. It has now been about 5 weeks since we started virtual learning and this transition has been a big adjustment because service looks much different now. To adjust to the new physical distancing orders, my team keeps some semblance of our "normal" routine by starting our days with a virtual team huddle to make sure we are caught up on the latest developments, we're all staying in the spirit of service and we are thankful we can spend some time together. Throughout the day we also have a chance to join and connect with the rest of our City Year Milwaukee site by joining informational learning sessions, team builders, and discussions. This has given me time to learn many new things and build relationships throughout City Year that I did not have before; I'm very grateful for that. My team has stayed devoted and motivated to end this service year with a bang; we've continued to support and encourage each other to keep going. Here are a few words from the Obama Team when I asked them how they were feeling about virtual learning: 
"It's different but I am enjoying the fact that we are still able to learn and connect with our teams. I also appreciate all the support and love from the corps and staff!"
-Yasye, Team Leader
"Moving virtual has truly been a learning experience that has pushed me to think differently about engaging with people and service. Although there have been some challenges with adjusting to new expectations and experiences. I am grateful to work for an organization with people that still show up for one another and care for one another outside of the 4 walls that we're usually in. Over the last few weeks I've really learned what #oneCityYear and the Beloved Community means and I know that we're all truly in this together. "
-Vicki, Senior Impact Manger
"While I miss my students dearly, I am grateful for the extra time remote service has given us."
-Lily, AmeriCorps Member 
"I have learned a lot during remote service. I hope I can carry on these skills throughout life, although I do miss my students more than ever !"
-Indi, AmeriCorps member
This pandemic has made my team stronger than it has ever been. Not only has it strengthened my team but also it has strengthened all of City Year Milwaukee by giving us a chance to experience new opportunities and building as a Beloved Community.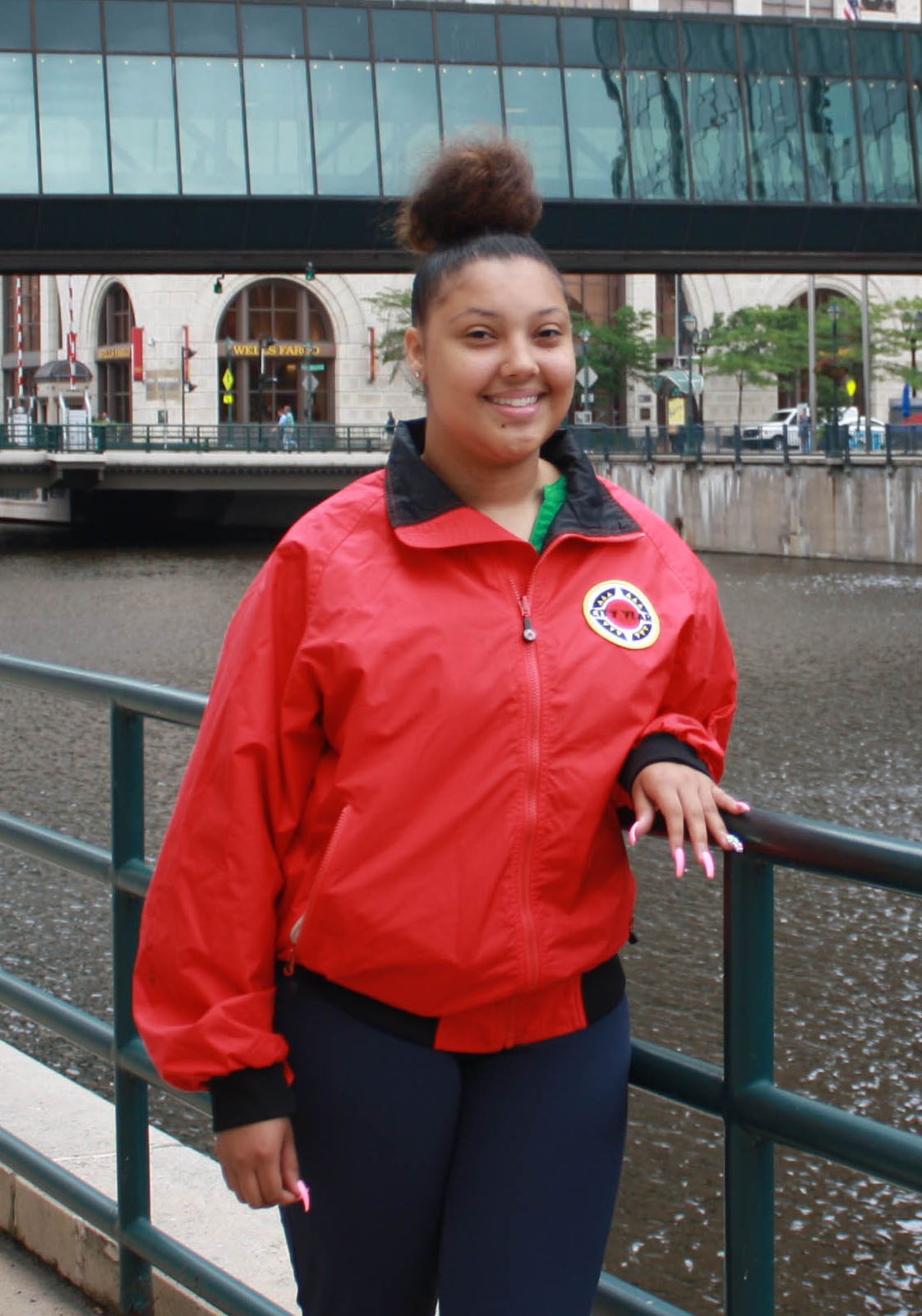 About the author:  Krystin Taylor proudly serves as an AmeriCorps member on the Barack Obama School of Career and Technical Education City Year Team.