Celebrating our 15th Annual MLK Day of Service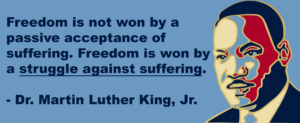 On January 17th our Los Angeles Civic Engagement Team (CE) brought together 230 staff and AmeriCorps members for a "Day on", marking our 15th Annual MLK Day of Service celebrating the life and legacy of Dr. Martin Luther King Jr.  
During the event, our City Year LA community was able to hear remarks from guest speaker John Tupponce, City Year Chief Operating Officer, our Executive Director, Dr. Sandra Cano and our inspiring Civic Engagement Team before heading out into small breakout rooms to commence the mornings virtual service project- painting mosaic murals. 
Over the course of the morning, our teams painted hundreds of tile pieces that will compose four large-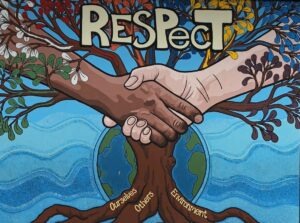 scale murals that will dawn the halls of City Terrace Elementary School in East Los Angeles, once assembled. Our greatest hope is that as they pass by the murals on their way to class, our students are inspired to lead with compassion, live courageously and always stand up for what they believe in. 
To conclude the day's events, Michelle Ferrari, our AmeriCorps Member Experience Director, took the virtual stage to address our corps members and ground us in the importance of the day's service activity. 
Watch the full opening program here. 
Thank you again to our wonderful Los Angeles CE Team for putting this event together and successfully producing another INCREDIBLE virtual service day. Your innovation in creating virtual service projects that impact the lives of students & volunteers alike continues to inspire us every day. We appreciate you!