A Conversation with City Year LA Board Co-Chair Mattie McFadden-Lawson
In honor of Black History Month, City Year AmeriCorps member Aysia-Marie Perkins sat down virtually with our Board Co-Chair Mattie McFadden-Lawson who has dedicated her life to social justice causes. The two chatted about Black Womanhood, the importance of educational equity and the Black heroes who have shaped our world. Below are the highlights from their conversation…
Aysia-Marie: What about City Year's mission resonates with you the most? 
Mattie: What resonates with me the most is that we are focused on education, whereby every student has an opportunity to thrive and be the best that he or she can be regardless of their zip code. We know that our students can do just that and we focus on making sure that they have the academic support as well as the social adjustment and behavioral support so that they can thrive in whatever setting they are in.  
Aysia-Marie: What does serving as our Board Co-Chair mean to you? 
Mattie: It is a real honor to serve here because City Year is an amazing organization that is doing work in a way that other organizations are not. We have such a tremendous board and staff to work with who provide tremendous support for all that we want to do at City Year, and it has been a pleasure working with my Co-Chair Giselle Fernandez. We are working in tandem, with purpose and are being very intentional about this work. I can also say that it's important for me in this role as Board Co-Chair to make sure that we are being completely inclusive and that everybody has a voice. We want our AmeriCorps members and students to be heard.  
Aysia-Marie: What does Black Womanhood mean to you? 
Mattie: To me it's the example that we lead. So much will always fall on our shoulders because we are truly the nurturers of the universe, it's just what we do as Black women and we have a responsibility to choose to wear that crown and honor it in such a way that we truly are impacting the lives of others.  
What I've passed on to our family, as well as to everyone I have mentored along the way, is that it's all about giving back. My husband and I always talk about how you have to take what you learn and share this with others. When you have been blessed in life, and my husband and I and our family have been abundantly blessed, the expectation is that you will give back. Every soul is valuable on this planet, I feel that everyone has something to offer and, in that regard, I just feel that is my responsibility to be there and reach as many people as I can in a very special way. 
Aysia-Marie: What historical figure do you connect with the most and why? 
Mattie: I would have to say Harriet Tubman. Her whole life just resonates with me and inspires me in ways that I thought I could never be inspired. When you think of who she was at that time, an enslaved young girl living on a plantation who decided to take on an incredible journey to freedom to not only free herself but go back on multiple journeys to save others, I just cannot think of another story in history that measures up to what she did.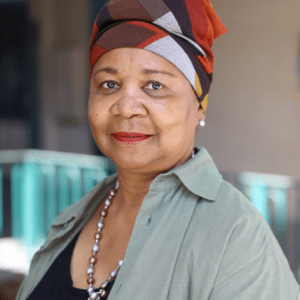 Mattie McFadden-Lawson strives to make a difference in the world. She is the President of The MML Group, specializing in creating strategic partnerships for nonprofits and corporations and providing philanthropic advisory services. She graduated magna-cum-laude with a M.A. degree from Howard University and holds a M.P.A. degree with honors from Harvard University's prestigious John Fitzgerald Kennedy School of Government. Her extensive work in the arts, women's leadership, politics, and political fundraising has established her as a leader in these areas. She currently sits on many boards, including The Music Center—Performing Arts Center for Los Angeles County, Board of Los Angeles County Arts Commission and Ford Theatre (on leave), City Year Los Angeles, and the Grammy Museum. Recently, she was appointed to the Smithsonian Institution/National Museum of African American History and Culture—The Council's Capital Campaign Steering Committee. She was appointed by former President Obama to serve on the President's Advisory Committee on the Arts—The John F. Kennedy Center for the Performing Arts—Washington, D.C. Her involvement in women's leadership, politics, and political fundraising is an example of her leadership in the community and on a national level. She is a Vice Chair of the Women in Public Service Project of the Wilson Center for International Scholars in Washington, D.C.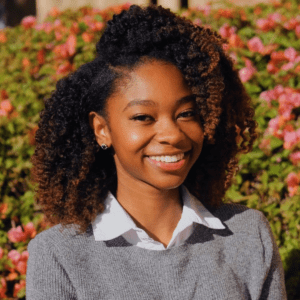 Aysia-Marie Perkins is a second year AmeriCorps member working with educators to support children in their academic and social development. She believes in liberation through inclusive education. Serving intentionally and with a humble swag, her goal is to empower the next generation and amplify their voices. She believes that when education is culturally relevant, values multiple intelligences, and is inclusive, students can achieve greater heights, becoming better equipped to grow into the world changers they are. Following her second year of service, she will continue in her journey to become an educator and work to support youth in their future endeavors. She has served with children for five years in mentor and teaching assistant roles, serving in family shelters and behavior intervention programs for children with autism. Aysia-Marie also likes reading, swimming, and watching movies, and one of her favorite family traditions is doing the cha-cha to "Outstanding" by The Gap Band. Aysia-Marie holds a B.A. in Sociology from the University of California, Los Angeles.