To JA Fair's ACMs: A Message of Gratitude
For ACM Appreciation Month, J.A. Fair's Impact Manager Skyler Matthias took this opportunity to share his appreciation for his team: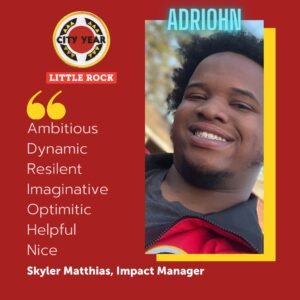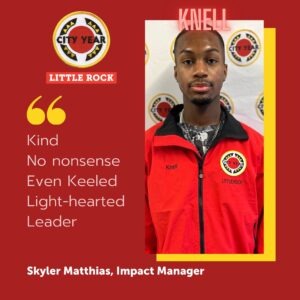 I wanted to take a moment to express my gratitude and admiration for all that you have accomplished. Congratulations on completing an incredible seven months of service! It is truly remarkable to see how far you have come and how dedicated you have remained in meeting deadlines and supporting your students day in and day out.
Reflecting on my time in service, I remember a particular quote that has stayed with me today: "You can do hard things." This simple yet powerful mantra was shared with me by my mentor in Peace Corps, and it has helped me through some of the most challenging moments in my life. I want to share this sentiment with you all because you can accomplish great things, no matter how challenging the road may seem.
As you finish the remainder of your service and move forward from this experience, I hope you carry the knowledge that you have done something remarkable here. You have positively impacted the lives of your students and your community, and that is something to be incredibly proud of. Regardless of obstacles, always remember you are strong, capable, and resilient. You can do hard things!
Once again, congratulations on a job well done, and thank you for your service.