City Year Builds Relationships for Life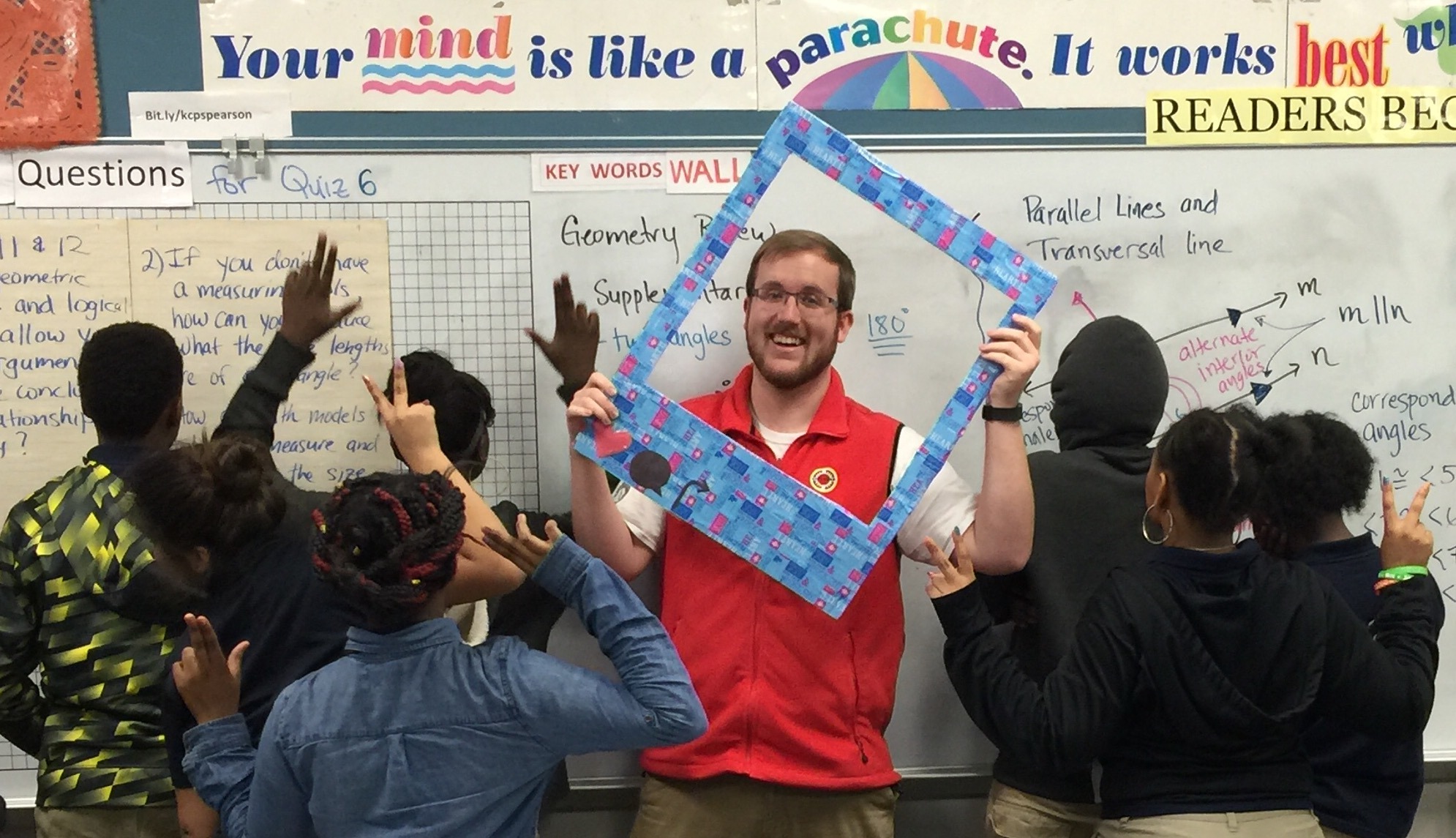 When I joined City Year in Fall 2016, I was unsure what to expect. Months before, I finished my last contract as a cruise ship musician and transitioned into a role serving students and a community I didn't yet know. On the first day of school, I walked through the doors energized but also apprehensive.
It didn't take long to figure out that my students didn't trust me. As a white man from rural Appalachia, my Black and Brown students viewed me suspiciously. Why wouldn't they? After all, what was I doing there? Did I have their best interests at heart? Would I serve just a few weeks and leave? Day by day, I earned their trust through small group work, after-school programs, and relationship building. They inspired me with their brilliance, humor, and grit.
Early in the year, I met Marcus, a student in my eighth-grade math class. Marcus kept to himself but wasn't shy when we talked. I learned that Marcus didn't like math; previous teachers failed to break down lessons with him, leaving him with a negative self-narrative. If nothing changed, Marcus risked failing math and even eighth grade altogether. I asked him to join my tutoring and after-school groups, and we worked together almost every single day. As our relationship grew, so did Marcus's confidence. We spent time breaking down concepts into smaller pieces and practicing toward mastery. By second semester, Marcus was back on track. Even more than his improvement in math, I was proud of his evolution as a person. He shifted from having a fixed to growth mindset and talked positively about himself. Marcus passed math and advanced to ninth grade.
Once Marcus went to high school, we continued connecting over school lunch about once per month. He told me how he was doing in class and in life, and I encouraged him to meet his goals. This experience wasn't without its ups and downs. Like any high school student, Marcus had some rough semesters. In the spring of his senior year, Marcus doubted he would graduate on time. We checked in, and I urged him to conference with his teachers to see what he would need to graduate. Once he had clarity on those requirements, we worked together to ensure he met them.
I'm proud to report that Marcus graduated from high school, on track and on time, in Spring 2021. One of my favorite experiences was attending his graduation and 18th birthday celebration, reflecting on the young man he had become.
Marcus has incredible potential, and I know he will achieve his goals. Along with a passion for learning about cars, Marcus has a fierce work ethic. He already aspires toward management in his current job. I am filled with gratitude for the opportunity to play even a small part in his story, and I am happy to no longer call him my mentee, but my friend.