Full time
$65,000 - $80,000 USD / Year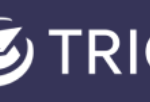 Website Trio New College Network
Founding Program Director, Greater Bridgeport
Location: Greater Bridgeport, CT
Start Date: April 2023
Applications Due: March 24, 2023
Salary Range: $65,000 – $80,000, annually depending on experience and qualifications. Competitive health, dental, retirement, and life insurance benefits are included with full-time employment.
Overview
A college degree can be life-changing, opening pathways to career advancement, economic opportunity, and upward mobility. But the existing system excludes many talented, passionate students from access to higher education due to rising tuition costs and a lack of support. Enter Trio CT, a groundbreaking new college support program designed to break down barriers to college success for students across Connecticut. Launching in 2023, Trio CT will be a community-based program that provides access to degree programs AND high touch coaching, career support, and wraparound services (like access to technology, childcare, and financial aid counseling) to ensure students have what they need to succeed and earn their degree.
In Boston, San Francisco, and Philadelphia, this model has helped double graduation rates, cut the cost of college in half, and eliminate the black-white college completion gap. Now, Trio is excited to bring this innovative model to CT for the first time, starting with two pioneering sites in Hartford and Bridgeport.
As part of our founding team, you'll have the opportunity to make a tangible impact on students' lives and help shape the future of education in CT. If you agree that every student deserves access to a high quality college program without having to rack up thousands of dollars in debt, come join us!
About the Role
As a Founding Program Director with Trio CT, you will have the chance to be a part of a small, innovative, and entrepreneurial team focused on guiding students through a unique college experience so that they can earn their degree and achieve their goals. The primary functions of the role include cultivating community relationships and partnerships to establish the Trio brand; creating a pipeline of prospective students who are motivated to earn their degree while balancing life and work; and supporting the direct coaching, recruitment, and enrollment of students. As a founding member of the Trio CT team, this role will be an essential member of the team as we establish Trio CT as a known entity in the community and build a strong, quality program that leads to strong student outcomes.
About You 
The ideal candidate for this role is passionate about the power of education to break down barriers to opportunity. This person has strong relationship-building skills, thrives in a fast-paced role, works well with ambiguity and change, is seeking a community-rooted organization, and is excited about the opportunity to find the right students for this program. They will be energized by the opportunity to innovate and be a part of a new, growing, and impactful endeavor.
Eligibility, Required Experience, and Skills:
At least 4-6 years of recruitment experience and U.S. citizen or legal permanent resident
Flexibility, a willingness to learn, and strong organizational skills
Strong networking and relationship building skills
Customer-service oriented, outgoing team player that exhibits strong problem-solving skills
Ability to manage shifting priorities without compromising quality of work/service to all students
Experience resolving difficult challenges by identifying creative solutions
Goal-oriented and results driven
Excellent written and verbal communication skills, with the ability to organize and express ideas in a clear, succinct, accurate, and compelling manner
About Trio CT 
Trio CT aims to achieve an average on-time graduation rate of 70% (more than three times the state average of 23%), cut college debt in half, and help at least 70% of graduates get jobs that pay a living wage in CT. To accomplish that, Trio CT has developed an innovative college support program tailored for working adults that works to improve socio-economic mobility through a unique blend of high-tech college and high-touch support. We are committed to providing a quality academic experience, flexible course work, and a community of support to ensure students graduate faster and with little to no debt – no matter if they're 18 or 65. We do this by pairing innovative, quality online degree options through accredited academic partners with personalized coaching and a learning community.
Joining Trio CT is a great opportunity to be part of an exciting entrepreneurial organization working directly with students to provide better access to a degree. We are powered by diverse leaders and are committed to fighting the status quo. When life is full of work and family, students' chances of obtaining a bachelor's degree drop significantly. For these same students, we are building a path that offers them a better chance of graduating and securing a career to support their future.
Responsibilities 
Community Partnerships: 
Responsible for promoting the local brand of the Greater Bridgeport or Hartford location through managing important community partnerships, cultivating local champions, playing an active role in the education community, and generating positive publicity.
Grow continuously your understanding of the Greater Bridgeport or Hartford landscape, communities, and stakeholders
Act as leader, spokesperson, and the face of the site to students and community; express a clear and compelling vision of the site's strategic goals and objectives to all stakeholders; build and steward the brand within the community
Cultivate champions of the Greater Bridgeport or Hartford network and sites
Attend and/or execute community-focused events to help promote the brand of and community engagement with Trio CT Partner
Student Recruitment:
Recruit and build a continuous pipeline of motivated and interested prospective students
Managing the admissions process for prospective students, including phone calls, info sessions, in-person/virtual meetings, community events, leading workshops, etc
Tracking student interactions in a database
Responsible for ensuring a quality experience for each student from the moment they connect with Trio CT, while they learn about the opportunity and through their financial aid and enrollment experience
Enrollment: 
Provide each student with the proactive, personalized and targeted support that will allow them a smooth and positive enrollment experience from term to term
Manage administrative tasks related to student enrollment including, but not limited to: checking daily financial aid report to update student status, outreach to students about necessary next steps in the financial aid and application process, helping students obtain necessary documents for FAFSA, tracking application status/updates, updating/auditing student records in our database
Meet frequently with interested new students and re-enrolling students in person, over the phone or offsite to describe the Trio CT and SNHU experience with accuracy, enthusiasm and in a way that is customized to the interests and life circumstances of each particular student
Outreach to prospective and current students to schedule next steps including information sessions, financial aid and enrollment meetings, and orientation meetings and tracking these contacts until a student is successful in attending
Support students in various stages of the enrollment process by closely tracking notes, progress toward enrollment steps and financial aid data.
Liaise with the necessary departments at Southern New Hampshire University to request information about students' financial aid or enrollment processes
Trio CT is an entrepreneurial start-up organization so there will be many opportunities to take on diverse responsibilities as needed
Trio CT is an equal-opportunity employer and does not discriminate on the basis of race, color, religion, age, sex, national origin, disability status, genetics, protected veteran status, sexual orientation, gender identity or expression, or any other characteristic protected by federal, state or local laws. We value diversity and encourage candidates from historically underrepresented backgrounds to apply.