Full time
55,000 USD / Year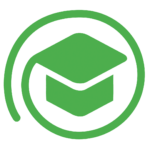 Website CollegeTracks
Building Equity, Removing Barriers
POSITION SUMMARY
CollegeTracks seeks an energetic, passionate, and highly skilled individual to serve as Program Coordinator for our College Access Program at our MCPS High Schools. The majority of the Program Coordinator's work will be performed at an assigned high school, with work performed at partner high school sites on an as needed basis.
The Program Coordinator will perform the day-to-day operations of CollegeTracks' College Access Program, which guides students and parents through the college search, application, standardized test preparation, financial aid, and transition to college processes. The Program Coordinator will report directly to their respective Program Director.
Each high school Access team works collaboratively to guide students and families through the following eight (8) milestones:
Plan Your Higher Education & Career Path
Prepare for Standardized Tests
Create Your Higher Education List
Submit Your Applications
Apply for Financial Aid
Apply for Scholarships
Decide Where to Attend
Enroll
KEY RESPONSIBILITIES
Program Coordination
● Provide college and career advising to students and families about the college admissions and financial aid process in a fast and complex nonprofit environment with multiple competing priorities
● Recruit students into the program with the goal of active and continuous engagement
● Coordinate and conduct workshops on key steps ("Milestones") in the college application process and track individual student's attendance and progress
● Utilize computer and web-based tools (Excel, Salesforce, Google Suite, etc) to provide efficient individualized and group advising to students in an organized and detail-oriented manner
● Coordinate standardized test preparation and registration for students (SAT, ACT, TOEFL, Accuplacer, etc.)
● Assist in training, supporting, and/or managing College Access & Test Prep volunteers
● Identify and help students apply for local and national scholarships
● Maintain knowledge about colleges, scholarship opportunities, and local programs that best serve our student population
● Utilize various popular social media platforms (e.g. Instagram, Snapchat, Twitter, Remind, etc.) for effective student outreach and program engagement
Data Collection & Analysis
● Assist Program Director in accurately recording data through an online Salesforce database platform and effectively use student folders to track program activities and student outcomes
● Analyze and use data to help determine next steps for individual students and for the program
● Deliver regular programmatic reports on test prep, student progress, and concerns at monthly meetings and as needed
Internal Program Collaboration
● Nurture collaborative relationships with CollegeTracks staff and volunteers
● Work in concert with other CollegeTracks' Access teams to update tools, develop strategies, and create solutions to meet student needs
● Collaborate with CollegeTracks Success team to successfully identify, recruit, and transition high school seniors to the Success Program
External Partner Collaboration
● Serve as a CollegeTracks champion with a wide range of audiences and communicate effectively (verbally and in writing) with these audiences
● Support Program Director in developing relationships with high school administrators, counselors, teachers, and staff; community partners; and college admissions and financial aid staff, university administrators, and campus departments to increase opportunities and support services for CollegeTracks' student population
QUALIFICATIONS
● Bachelor's degree with coursework in education, counseling, social work, psychology or a related field (Master's degree preferred)
● Prior work experience with students in high schools, college access, college admissions, higher education (certificate, 2-year, or 4-year programs), youth development, teaching and/or counseling, or college retention programs
● Understands and values racial equity as an organizational operating principle and is committed to continued learning on issues related to race, equity, diversity, and inclusion
● Working knowledge of college admissions, higher education (certificate, 2-year, or 4-year programs), college retention, and/or public school systems
● Work experience in multicultural and multilingual student and family environments
● Proven interpersonal and relationship-building skills
● Proven problem-solving, decision-making, and program coordination skills
● Must be extremely organized and detail-oriented
● Bilingual or fluent in Spanish is highly preferred
OTHER REQUIREMENTS
● Sense of humor
● Passionate about equal access to higher education
● Willing to advocate relentlessly on behalf of our students
● Access to reliable transportation and smart phone required
THE DETAILS
The Access Program Coordinator position is an on-site, full-time, permanent, and salaried position. We offer a generous benefits package, including health care, dental, retirement and vacation. The compensation for the Access Program Coordinator position is $55,000, and is non-negotiable.
HOW TO APPLY
Qualified candidates should send an email to recruiting@collegetracksusa.org with "CollegeTracks Access Program Coordinator" in the subject line. Please include your resume and a cover letter that explains how your skills and qualifications meet the position requirements. Please note: CollegeTracks will verify academic credentials before hiring. New hires will be required to submit fingerprints for criminal background checks.
EQUAL OPPORTUNITY EMPLOYER
CollegeTracks understands and values racial equity as an organizational operating principle and is committed to continued learning on issues related to race, equity, diversity, and inclusion. We believe that diversity, equity, and inclusion among our team is critical to our success and mission. We seek to recruit, develop, and retain the most talented people from a diverse candidate pool. CollegeTracks is an Equal Opportunity Employer and will not discriminate against anyone because of race, age, sex, color, sexual orientation, physical or mental disability, religion, ancestry, or national origin, marital status, genetic information, or political affiliation, or gender identity and expression. We encourage people from all backgrounds to apply for open positions.