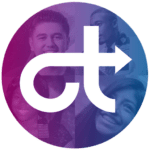 College Track
College Track is a comprehensive college completion program
Position Overview
Reporting to the Operations Manager, the Operations Coordinator will support the day-to-day operations of the site and provide help to the site's key program areas. The Operations Coordinator will coordinate student transportation, secure all technology at the site, monitor student attendance, maintain site appearance, manage meal delivery and distribution and complete other projects as assigned by the Operations Manager and Site Director. Furthermore, the Operations Coordinator will participate in and support site activities and have direct accountability for meeting the organization's bottom line goals in the areas of attendance, retention, and enrollment.
Operations Coordinator Responsibilities:
Assist in managing the daily opening/closing procedures of the facility which includes managing the reception area, answering phones, responding to general inquiries, granting site access to individuals,  greeting visitors, and receiving and sorting mail.
Responsible for daily checking in/out of students at the site to assist with Covid contract tracing as well as making sure all student vaccination records are on file and up-to-date.
Support with tracking student attendance and contacting students about attendance weekly.
Track inventory of office supplies and site technology including purchasing and restocking of office supplies and equipment.
Manage food service partnership and resources.This includes: receiving and inspecting daily meal delivery, submitting daily stats to vendors, distributing meals to students, sorting and storing leftover meals daily, communicating with vendors and submitting monthly reports.
Assist with developing marketing and promotional materials for Site, students and families.
Ensure smooth-running office operations and a comfortable, well-functioning work environment. Support the implementation of shared office policies that ensure office cleanliness of common areas. Update bulletin boards and create visuals.
Support student recruitment: Sort applications; collect supplementary documents; Notify students of recruitment timeline and maintain communication with school and community partners
Phone and email students and parents regarding student updates or center events as needed
Update accurate information in our Salesforce database, student files, and excel spreadsheets.
Coordinate student transportation including driving the site van to transport students and helping with transportation needs at the site.
Support in planning and executing site events including New Student Orientation, parent meetings, partner events, end of semester showcases, etc.
Participate in weekly meetings, and occasional professional development opportunities to discuss student needs and create plans of action for program support
Provide support on special projects/administrative tasks, and other duties as assigned by Operations Manager and Site DIrector.
Qualifications
Bachelor's degree, or currently working toward degree
Passion for and commitment to college access and success
Experience working with diverse populations
Strong interpersonal skills and collaborative mindset
Ability to quickly build rapport with students and keep them motivated and productive
High level of self-awareness, humility, and emotional intelligence
Be a proactive and self-directed professional with strong problem-solving skills
High attention to detail and strong organizational skills
Proficiency with Google Suite and Salesforce preferred
Able to commit to a minimum of a full academic year (Fall & Spring semesters)
Cleared background check and TB test before programming start date
Must possess a valid CA Drivers License and pass a Drivers Clearance
Compensation:
This is a part-time position and is not eligible for benefits at this time. Compensation commensurate with experience not to exceed 29.5 hours per week.
To Apply:
Please send a cover letter and resume to Connie Castelan at ccastelan@collegetrack.org. We will only contact candidates chosen for further consideration. No phone inquiries please.
College Track is an equal opportunity employer fully committed to achieving a diverse workforce. College Track does not discriminate on the basis of race, age, color, religion, national origin or ancestry, sex, gender, disability, veteran status, genetic information, sexual orientation, or gender identity or expression. College Track requires that the holder of this position be fully vaccinated against COVID-19, as defined by the CDC. College Track will review and consider requests for reasonable accommodation to this requirement. College Track will review all requests for reasonable accommodation and determine whether an accommodation can be provided based on the essential functions of the job. College Track may require information or documentation from an employee and reserves the right to request additional information or documentation in consideration of the request for accommodation.