FAQs for prospective and confirmed City Year AmeriCorps members in response to COVID-19
What will service look like next year? Or, what is City Year doing now with COVID?
City Year is anticipating that all schools will be open and in-person next school year. It's important to understand that if schools are open and in person, our corps will serve in person.
Currently, in the 2020-2021 school year, service looks different right now on a site-by-site basis depending on the district and local COVID conditions. Where our AmeriCorps members are serving in-person, we are ensuring safety and social-distancing protocols are in place. We have had several sites delivering in-person service in our schools, some for the entire school year, and we have been able to do this while keeping our corps, staff and students safe.
Your Service Year Adviser will be working with all incoming corps members to prepare for service next year. They'll also be able to provide you updates of what service will look like as it becomes available.
Will I have to receive the COVID-19 vaccine to serve?
At this time, City Year is not requiring staff or AmeriCorps members be vaccinated; however, to participate in school service, all City Year AmeriCorps Members and school-based staff are required to follow any local school district requirements for the COVID-19 vaccine, unless a reasonable accommodation is approved. At this time the following sites are requiring vaccination: Chicago, Denver, Los Angeles, New York, Philadelphia, San Antonio, and Seattle. At this time the following sites are requiring either vaccination or weekly testing: Baton Rouge, Boston, Buffalo, Detroit, Kansas City, Sacramento, San Jose, and Washington, DC.
City Year encourages any staff or AmeriCorps member who has access to the COVID-19 vaccine to be vaccinated, following the vaccination timeline and schedule shared by those administering the vaccine in local communities. The decision to receive the COVID-19 vaccine is personal and we recognize that many individuals have concerns about getting the vaccine including due to existing medical conditions or moral or religious beliefs.
If it becomes a requirement to receive the vaccine and you are not vaccinated, City Year will work with you and our school partners through an accommodation process. City Year will make reasonable efforts to grant accommodation requests on a case-by-case basis, where they do not cause undue hardship or pose a direct threat to the health and safety of others. In the event that your accommodation is denied by either City Year or the District and there is no virtual service or other in-person service alternative, you may not be able to serve.
We are committed to working with you to navigate this, including keeping you informed of policy decisions as they become known and doing our best to answer any questions you might have. In the meantime, if you do receive the COVID vaccine, we recommend you keep a copy of your records verifying your vaccination so that if it does become required, you'll have proof of vaccination easily accessible.
Can I use my offer letter, or will City Year provide me with an additional letter, so that I can receive my vaccination with a priority group in order to be vaccinated by the time I start service?
Your City Year offer letter should be sufficient as proof of job acceptance/commitment and can be utilized when getting vaccinated, if needed; however, it's important that you clarify that you are not yet serving with City Year and will begin your service in schools in the summer. City Year cannot provide any other employment or service verification until your service term officially begins.
Do I still need to relocate even if my service year is starting virtually?
All City Year AmeriCorps members must be in the city where they will be serving no later than their Registration Day. We recognize that the ability to reside in the community they will serve will require relocation for many of our confirmed members. Regardless of where individuals are locating from or to, confirmed members should relocate with enough time to accommodate any local self-quarantine requirements prior to Registration. It is important to note that confirmed members cannot participate in Registration at a City Year site where they will not be serving.
What if I don't feel comfortable moving to the city in which I serve by Registration?
We understand the added stress and challenge related to relocating at this time. If you are unable to or feel uncomfortable about relocating for your year of service, you should contact your service site to discuss options and/or supports that are available.
Can I participate in Registration virtually?
Federal and AmeriCorps regulations require City Year to verify identification and eligibility in-person. Therefore, in order to remain compliant with those regulations we cannot host Registration virtually for first-year AmeriCorps members. We are preparing to host small group, in-person Registration events that adhere to social distancing guidelines and puts your health and safety first.
If you are returning to City Year after serving in the past two years, you may be able to complete Registration virtually so long as the documentation provided has been verified as eligible. Your service site will make that determination and let you know directly if you can participate in Registration virtually. If so, you will still need to relocate no later than Registration.
What safety protocols will be in place for Registration?
Registration events will be carefully planned and aligned with state and local health department guidance. The events will minimize in-person interaction and will limit group sizes to no more than 10 people. We are focused on increasing sanitization, physical distancing and personal health protocols for in-person registration.
City Year is requiring all staff and visitors to wear a facial covering during Registration, even if state or local guidance does not require it. You may choose to wear your own covering, or a single-use covering provided by City Year.
If you are not comfortable wearing a facial covering, you will still be able to Register so long as you adhere to strict physical distancing measures. You should contact your service site with any concerns and to ensure the proper accommodations can be made.
When traveling to and from your in-person registration location, please follow local safety guidance.
What supports will City Year be able to provide me during this period of moving and transition?
If you do not have access to your permanent housing due to the self-quarantine requirements, temporary accommodations can be made available for up to 10 days during the pre-registration quarantine period. Individuals who are fully vaccinated against COVID-19 do not need to self-quarantine after traveling within the U.S. For more information on self-quarantine requirements, please visit the CDC website.
For anyone traveling more than 50 miles to serve with City Year, we have two benefits that may support your transition:
$500 (pre-tax amount) relocation reimbursement to support the cost of moving that will be in your first paycheck (approximately 2 weeks after you start).
If needed, transitional housing to assist when permanent housing is not secured upon arrival to the city in which you are serving.
In addition, all City Year AmeriCorps members are eligible for additional benefits. Health insurance and mental health support services are available as of your start date.
Are there any City Year benefits available to me prior to my official start date?
Ten Percent Happier is offering free access to its meditation app for City Year's confirmed members. New users will gain access to the app for 15 months from the time of redemption.
What is Ten Percent Happier? The Ten Percent Happier meditation app features a wealth of resources that are valuable for both newcomers to meditation/mindfulness and individuals with more experience. It includes short talks to listen to while on the go; an extensive sleep section; and over a dozen courses and 350+ guided meditations on topics such as cultivating gratitude, relating to race, and navigating difficult emotions…all from top-notch meditation teachers. Overall, the app provides practical, actionable strategies for both coping with stress and anxiety and fostering resilience and joy.
How to Redeem Your Free Subscription to the Ten Percent Happier App: You should redeem the code on Ten Percent Happier's website. Then, when you open the app on your phone, everything will be unlocked.
Open this link to get to the gift redemption page on Ten Percent Happier's website.
If you're a new user: Register an account. Keep track of which method you used so you can sign into the app on your phone the same way. This could be: An email and password, Sign in with Apple, Sign In With Facebook, or Sign in with Google
If you already have an account: You won't be able to use this code on an account that already has an active trial or paid subscription on it. If you currently have a free account, tap "Sign In" at the bottom of the screen where it says and get signed in using the same method you used for your current account.
The code CITYYEAR should auto-populate for you on the next page. (If it does not, enter it in all caps.) Tap Redeem.
Download the app from the Apple App Store or Google Play Store and sign in the same way you did to redeem your code. Instructions to get signed in can be found in these Help Center articles: Sign In to Ten Percent Happier With an Existing Account or Using Sign in with Apple to Sign In to Your Ten Percent Happier Account.
COVID-19 FAQs for parents, guardians and caregivers
Read our FAQs for parents, guardians and caregivers in response to COVID-19.
Read FAQs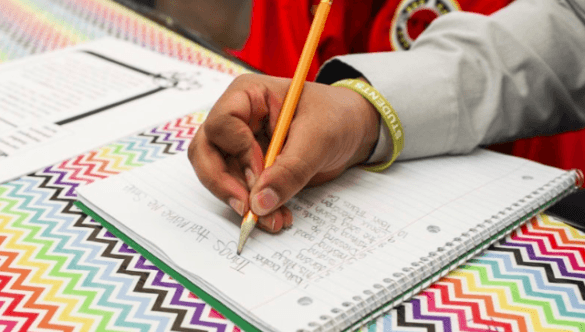 City Year's FAQs
Learn more about City Year's application process, service experience and benefits during and after service.
Learn more
Update on City Year's response to COVID-19
Read a press release from City Year CEO Jim Balfanz on City Year's response to COVID-19.
Learn more