FAQs for prospective and confirmed City Year AmeriCorps members in response to COVID-19
When can I apply to be a City Year AmeriCorps member for the 2021-2022 school year?
Right away! City Year is currently accepting applications for the 2021-2022 school year, with service start dates beginning in the summer of 2021. We are processing new and submitted applications and conduct virtual interviews with applicants nationwide. Please refer to our "apply now" page for more information.
We continue to plan and adjust the way we serve students in partnership with our schools as they monitor and update their plans amid the COVID-19 pandemic. One thing remains clear—our students will need talented people like you to help them continue to dream big and strive for academic success.
Why should I consider applying or serving with City Year at this time?
We are all adapting to life during COVID-19. Though the impact of this pandemic is wide-reaching and affects all of us, we know that the disruption caused by the pandemic is disproportionately impacting students and families in the communities that City Year serves.
Our students need people like you who believe in them and their future. Serving in schools as a City Year AmeriCorps member offers a critical opportunity to help students reconnect with their school community, re-engage in their learning and recover from learning loss they experienced as a result of COVID-19.
Just as important, City Year is an opportunity for you to gain professional experience and develop key skills that will help you in your career. Skills such as communication, working on a diverse team, event planning and using data to make decisions will help you stand out as you pursue your next opportunity after City Year.
What adjustments has City Year made due to school closures?
City Year continues to abide by guidance from local and national health officials to ensure that we are prioritizing the safety of our AmeriCorps members and staff and reducing the likelihood of virus transmissions in our communities.
We have a response team that works to field direct questions from our AmeriCorps members and staff to proactively prepare and respond to the unique needs across the 29 U.S cities where we serve. Our leadership teams in each city are working closely with local officials and school districts to monitor local conditions, keeping the safety of our people at the forefront of every decision.
City Year AmeriCorps members will continue to partner with teachers to provide students with instruction appropriate to the school environment where they serve—whether in person, virtual or a hybrid of the two approaches. Learn more about AmeriCorps member service at a specific location.
How is City Year supporting AmeriCorps members during COVID-19?
In locations where our partner schools are not holding in-person classes, City Year AmeriCorps members are instead delivering virtual service and distance learning programming.
In locations where some in-person instruction is happening and AmeriCorps members are serving in-person, City Year provides appropriate personal protection equipment to AmeriCorps members and staff, including facial coverings and sanitation materials to limit exposure to the virus.
Equally important, City Year is promoting self-care and mental health supports for all AmeriCorps members. Learn more about the resources available to our remarkable corps.
City Year continues to deliver remote training, technology and tools to all of our AmeriCorps members. Topics covered are varied but include overviews of Google classroom, how to support students with distance learning, and challenges students may face upon return to school.
Finally, City Year sites are holding regular community connections space online for staff and AmeriCorps members to build community, ask questions and receive updates.
Will the relocation benefit still be available?
Yes, if you are relocating 50 miles or more for service, you are eligible to opt-in to receive a $500 (pre-tax) one-time relocation payment. In order to be eligible for this benefit, you must have relocated at least 50 miles and have started service.
If you have any questions or need more information, please reach out to us:
COVID-19 FAQs for parents, guardians and caregivers
Read our FAQs for parents, guardians and caregivers in response to COVID-19.
Read FAQs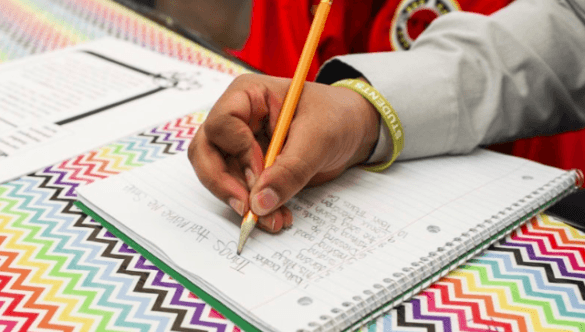 City Year's FAQs
Learn more about City Year's application process, service experience and benefits during and after service.
Learn more
Update on City Year's response to COVID-19
Read a press release from City Year CEO Jim Balfanz on City Year's response to COVID-19.
Learn more