FAQs for prospective and confirmed City Year AmeriCorps members in response to COVID-19
Can I still apply to be a City Year AmeriCorps member for the 2020-2021 school year?
Yes, City Year is currently accepting applications for the 2020-2021 school year, with start dates beginning in summer 2020. We are continuing to process new and submitted applications and conducting virtual interviews with applicants nationwide. Our next application deadlines are on April 17 and May 29. After May 29, we will process applications on a rolling basis.
We're hopeful and planning that by the time our new service year starts, the situation around COVID-19 will be very different and schools will re-open. One thing is very clear—more than ever, our students will need talented people like you to help them continue to dream big and strive for academic success.
Why should I consider applying or serving with City Year at this time?
We understand this is a highly uncertain time, and all of us are adapting to the rapidly evolving COVID-19 situation. Though the impact of this pandemic is wide-reaching and affects all of us, we know that this disruption will disproportionately impact students and families in the systemically under-resourced communities City Year serves.
Even during this unprecedented time, we know students continue to dream big and strive for academic success. Now, more than ever, our students need people like you who believe in them and their future. Serving in schools as a City Year AmeriCorps member in the new school year will be a unique and critical opportunity to help students reconnect with their school community, re-engage in their learning and recover from learning loss they experienced as a result of COVID-19.
Additionally, City Year is an opportunity for you to gain professional experience and develop key skills that will help you in your career. These skills such as communication, working on a diverse team and data analysis will help you stand out as you pursue your next opportunity after City Year.
What adjustments has City Year made due to school closures?
We want to assure you that City Year is abiding my guidance from local and national health officials to ensure that we are prioritizing the safety of our AmeriCorps members and staff and reducing the likelihood of virus transmissions in our communities.
We have a response team that is working to field direct questions from our AmeriCorps members and staff to proactively prepare and respond to the unique needs across our 29 cities. Our leadership teams in each city are working closely with local officials and school districts to monitor local conditions, keeping the safety of our people at the forefront of every decision.
Currently, all City Year partner schools across our 29 sites are closed, and all City Year offices are closed. Effective March 23, while all schools and offices are closed, City Year has paused in-person service and is shifting to virtual service, facilitating online learning and engagement spaces for students. Currently, City Year AmeriCorps members partner with teachers to create virtual opportunities for students to reflect on instructional content, lead class warm-ups and small group break-outs, hold video tutoring sessions, host activities that contribute to students' physical and mental well-being, and support communication with students.
City Year will be ready to resume in-person service once schools reopen and when we know it is safe to return.
How is City Year supporting AmeriCorps members during the COVID-19 pandemic?
The safety and well-being of our AmeriCorps members and the nearly quarter million students they serve is our top priority. Our staff has continued to work to ensure AmeriCorps members are being supported, both professionally and personally.
During this time when our partner schools are closed, we have paused in-person service for all City Year AmeriCorps members and have shifted to virtual service and programming.
We have ensured that all City Year AmeriCorps members unable to serve in schools during a closure will continue to receive their full bi-weekly living stipends, health benefits, AmeriCorps childcare benefits and educational loan deferrals.
We are grateful to leaders in Congress who provided AmeriCorps members whose service was impacted by COVID-19 the opportunity to earn the full value of their Segal AmeriCorps Education Award ($6,195, pre-tax), despite service interruptions due to COVID-19.
City Year is creating virtual service opportunities, so that our AmeriCorps members can continue their work with students and facilitate online learning and engagement.
City Year is delivering remote training, technology and tools to all of our AmeriCorps members, including daily 90-minute virtual service trainings for our 3,000 AmeriCorps members, led by City Year staff. Topics covered are varied but include subject matters like Google classroom overview, how to support students with distance learning, challenges students may face upon return to school. We are creating career development opportunities and professional development trainings by leveraging our alumni, corporate partners and others to help our AmeriCorps members prepare for a successful transition into a range of professional fields after their year of service is completed.
City Year sites are holding regular community connections space online for staff and AmeriCorps members to build community, ask questions and receive updates.
Will start dates and registration dates be affected by COVID-19?
At this time, we have not made any changes to our registration dates and start dates for the 2020-2021 service year. We will continue to work closely with local officials and school districts to monitor the COVID-19 situation and will communicate any changes to our incoming AmeriCorps members as soon as possible. We are planning for appropriate ways to shift registration and start of year training to a virtual space if that is needed.
Will the relocation benefit still be available?
Yes, if you are relocating 50 miles or more for service, you are eligible to opt-in to receive a $500 (pre-tax) one-time relocation payment. In order to be eligible for this benefit, you must have relocated at least 50 miles and have started service.
If you have any questions or need more information, please reach out to us:
COVID-19 FAQs for parents, guardians and caregivers
Read our FAQs for parents, guardians and caregivers in response to COVID-19.
Read FAQs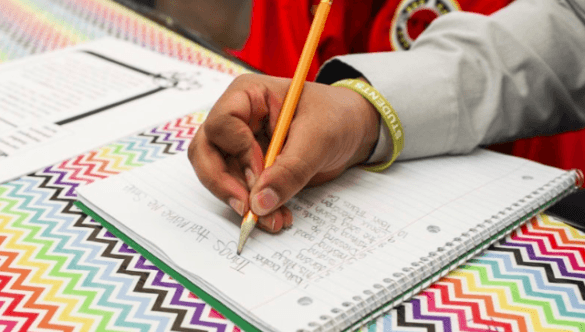 City Year's FAQs
Learn more about City Year's application process, service experience and benefits during and after service.
Learn more
Update on City Year's response to COVID-19
Read a press release from City Year CEO Jim Balfanz on City Year's response to COVID-19.
Learn more