City Year Boston's Response to the COVID-19 Public Health Emergency
Originally Posted 3.30.20:
City Year Boston's work looks and feels much different today than it did a few weeks ago. However, our commitment to our mission to help schools and students succeed hasn't wavered. While our schools are closed and educators are working urgently and thoughtfully to support students, we are working with our partners to understand how we can safely support and respond to local needs. And when schools reopen, our AmeriCorps members will be there for students to help them re-engage in their school community and accelerate their learning.  
Stay tuned for more information on how we will continue to serve the schools and communities of Boston. 
---
Originally Posted 3.23.20:
The safety and well-being of the City Year Boston community – our AmeriCorps members, students, staff members, partners, and the broader communities we serve – is always our top priority. 
Over the last week, we've been working closely with City Year National, local agencies and partners, and Boston Public Schools to develop a plan to continue to support our students and AmeriCorps members during the ongoing COVID-19 public health emergency. 
Our 
Service Model During School Closures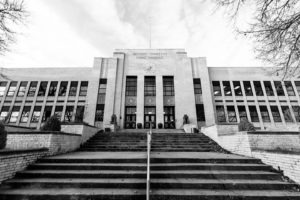 Last week, Boston Public Schools (BPS), with the support of Mayor Walsh, closed all schools through April 27, 2020. This act of social responsibility is part of a unified local, national, and global effort that will provide safety for our city's students and families, while affording health care workers time to focus on the city's most vulnerable patients. Since our AmeriCorps members are unable to serve in schools, we're working with the Massachusetts Service Alliance (MSA) and the school district to explore an interim service model for our corps members. AmeriCorps members will continue to receive their stipend, health benefits, and continued educational loan deferral.  
Our Events Calendar
We are heeding the advice and recommendations from the Centers for Disease Control and Prevention, Governor Baker, and Mayor Walsh to limit the potential spread of the COVID-19 virus and have decided to postpone all City Year Boston events until after April 27, 2020. In addition, we will likely be moving our Starry Night gala and we're exploring ways to make it a virtual event – more on that as we work out the details. 
We're continuing to navigate these uncharted circumstances and appreciate the understanding, patience, and flexibility of our City Year Boston community. Be sure to follow us on Twitter and Instagram for updates.