Registration day FAQs for confirmed AmeriCorps members in response to COVID-19.
When do I have to be in the location of my service?
AmeriCorps members must reside in the city where they will serve in time to register even if schools are conducting virtual learning.
To ensure that you can attend Registration in person, it is critical to relocate as early as needed to complete local quarantine requirements.
Your site can provide you with more information about Registration logistics, local circumstances and regulations.
What supports will City Year be able to provide me during this period of moving and transition?
If you do not have access to your permanent housing due to the self-quarantine requirements, temporary accommodations can be made available for up to 14 days during the pre-registration quarantine period.
For anyone traveling more than 50 miles to serve with City Year, we have two benefits that you can opt into to support your transition:

$500 (pre-tax amount) relocation reimbursement to support the cost of moving that will be in your first paycheck (approximately 2 weeks after you start).
Transitional housing to assist when permanent housing is not secured upon arrival to the city in which you are serving.

In addition, all City Year AmeriCorps members are eligible for additional benefits. Health insurance and mental health support services are available as of your start date.
What if I don't feel comfortable moving to the city in which I serve by Registration?
We understand the added stress and challenge related to relocating at this time. If you are unable to or feel uncomfortable about relocating for your year of service, you should contact your service site to discuss options and/or supports that are available.
Can I participate in Registration virtually?
Federal and AmeriCorps regulations require City Year to verify identification and eligibility in-person. Therefore, in order to remain compliant with those regulations we cannot host Registration virtually for first-year AmeriCorps members. We are preparing to host small group, in-person Registration events that adhere to social distancing guidelines and puts your health and safety first.
If you are returning to City Year after serving in the past two years, you may be able to complete Registration virtually so long as the documentation provided has been verified as eligible. Your service site will make that determination and let you know directly if you can participate in Registration virtually. If so, you will still need to relocate no later than Registration.
What safety protocols will be in place for Registration?
Registration events will be carefully planned and aligned with state and local health department guidance. The events will minimize in-person interaction and will limit group sizes to no more than 10 people. We are focused on increasing sanitization, physical distancing and personal health protocols for in-person registration.
City Year is requiring all staff and visitors to wear a facial covering during Registration, even if state or local guidance does not require it. You may choose to wear your own covering, or a single-use covering provided by City Year.
If you are not comfortable wearing a facial covering, you will still be able to Register so long as you adhere to strict physical distancing measures. You should contact your service site with any concerns and to ensure the proper accommodations can be made.
When traveling to and from your in-person registration location, please follow local safety guidance.
What do I need to bring to Registration?
The steps and documentation for Registration day can be found in the hiring guide. Please review the documentation section carefully to ensure you are bringing the appropriate documents with you for Registration and that you complete your hiring and background check tasks in advance.
Should I proceed with completing the required Background Check and Fingerprint requirements in order to work with students?
Yes. In order to ensure the safety of the students we serve, AmeriCorps members cannot have unaccompanied access to students, in-person or virtually, until both the Truescreen check and Fieldprint fingerprinting are complete. Please refer to the hiring guide as well as instructions sent via email for more information.
State background and sex offender checks have been and continue to be completed virtually through our vendor, Truescreen.
Fingerprinting through our vendor, Fieldprint, does require an in-person appointment. We understand that this may be a challenge in some communities due to physical distancing orders and limited appointment availability. If possible, you should proceed with scheduling and completing your appointment prior to Registration. Time will be allotted at your service site to allow you to complete your Fingerprints if you cannot do so in advance.
What will start of year onboarding and training look like for AmeriCorps members?
City Year is prepared to deliver start of year onboarding and training virtually, in-person or hybrid sessions depending on federal and local regulations. You will learn more about your start of service as your start date approaches. As with Registration, increased sanitization, physical distancing and personal health protocols will be in place for in-person gatherings.
When will City Year school service start, and will it be virtual?
We understand the uncertainties related to school and office openings can create a high level of anxiety and confusion. City Year has taken steps to provide definitive start dates that vary by service site to mitigate some of these unknowns for our AmeriCorps members and staff.
Your start date is your official start of service when you begin earning your stipend and have access to benefits.
City Year is prepared to support our schools and communities virtually depending on local guidance and regulations. That does not change the need to be physically located in the community where you will be serving. You will learn more about plans for service as your start date approaches.
If you have any questions or need more information, please reach out to us:
COVID-19 FAQs for prospective AmeriCorps members
Read our FAQs for prospective or confirmed Corps in response to COVID-19.
Read FAQs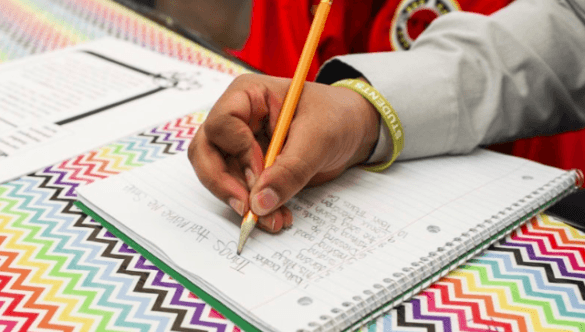 City Year's FAQs
Learn more about City Year's application process, service experience and benefits during and after service.
Learn more
City Year's response to COVID-19
Learn more about our response to COVID-19 by exploring our FAQs and other resources.
Learn more