Why Serving from Home During the COVID-19 Pandemic Hasn't Dampened My Idealism
Being a teenager is hard under any circumstances, but I'm inspired by my ninth-graders' resilience in the virtual world.
Brimming with optimism back in July, I diligently checked off the items that I'd need for my City Year uniform during a typical year of service. I felt like a kid shopping for school supplies again. I knew I'd be starting my service year virtually, but I was eager to start repping my program, so I sought out the flyest, black, non-denim non-yoga pants and mostly black closed-toed shoes. And then they sat in my closet for ten months while I continued joining Zoom meetings from my bedroom on the East Side.  
Four seasons, two administrations and one attempted coup; spiking COVID-19 cases in my own family and thousands more; excruciating debates about the return to in-person learning in the Milwaukee Public Schools system: I rocked my bomber-and-sweatpants chic throughout it all.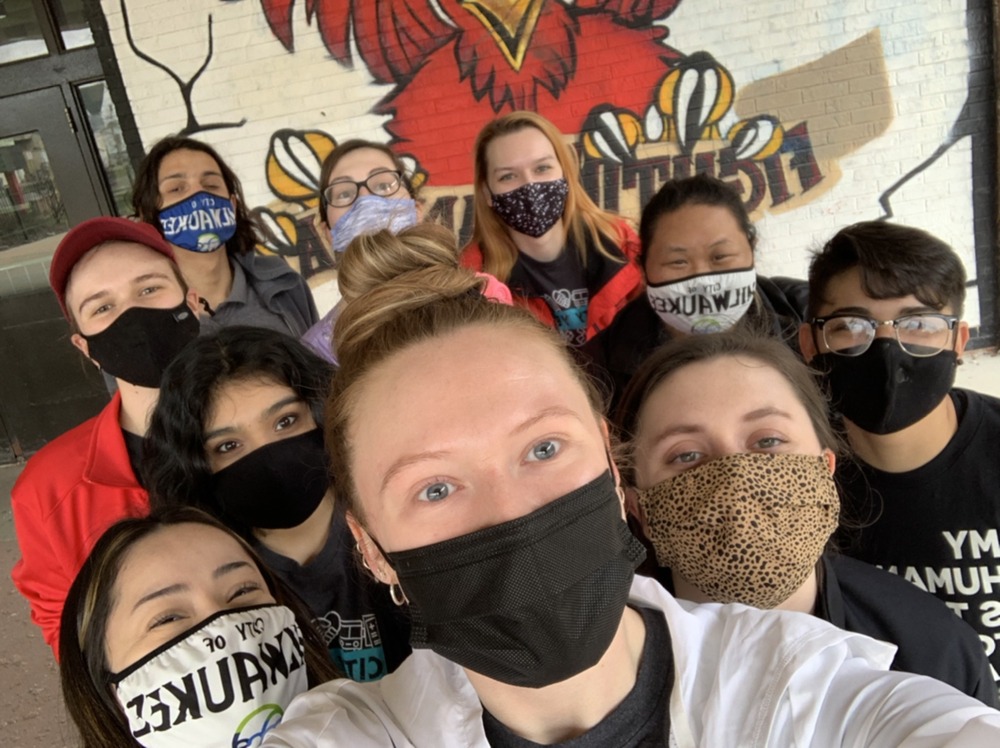 But an elastic waistband and the three-foot commute from my bed to my desk can't ease the heartbreak that I feel for my ninth graders every day. While serving in bilingual English and Geometry classes as a member of the Chavez Cardinals Team at South Division High School, I've watched the same students' names cycle in and out of virtual classrooms over and over as their internet connections waver, and silently begged them to find the energy to come back just one more time. Some students unmute themselves to ask questions over the sound of screaming baby siblings, while others haven't spoken up since January. Many don't have cellphones and have resorted to using teachers' office hours links to hang out with their friends.  
I can tell they're lonely, bored and frustrated—as if being a teenager isn't already lonely, boring and frustrating enough. I believe decades will pass before we fully understand the toll that the COVID-19 pandemic has had on the hearts and minds of high school students in Milwaukee and elsewhere.  
What dazzling hearts and minds, though! I'm present from the shoulders up every day to provide all the support I'm capable of, but for a more selfish reason as well: I get to be in awe of my students' grit and, somehow, their continued joy for learning; and of my teammates' and partner teachers' compassion and patience.  
My emotional lifeboat is the student's mom who decorated a room in their house to look like a classroom; another student who suddenly submitted a months-long backlog of geometry homework after we called home to check in; and another one who recently asked me for an extra list of poems to read during our poetry unit (the same student once encouraged my Spanish skills so kindly that I had to turn off my camera so no one would see me tearing up). 
I've decided to dedicate a second year of my life to service as a Team Leader with City Year Milwaukee for these students, but also for the ones we never see, who I'm terrified will fall through the many yawning cracks in the inequitable education system. I know that every single one of them is capable of keeping me an optimist, if I can only give them the opportunity. Also, maybe I'll finally be able to break in those oxfords. 
Do you know an 18-25 year old interested in doing a year of service with City Year Milwaukee? Encourage them to apply today.
About the Author: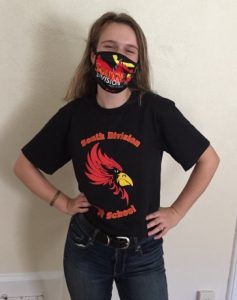 Clare Eigenbrode is a super-proud, first-year AmeriCorps member on the Chavez Cardinals Team at South Division High School and an alumna of Beloit College. When asked why she serves, Clare said, "I serve for the students at my hometown high school, including myself, who struggled because we didn't always have an academic mentor who understood us as a whole individual while we were students. I'm inspired by City Year's commitment to the value of 'service to a cause greater than self,' because I have always found my sense of identity in the communities I belong to. City Year Milwaukee and Corps 11 are two of those communities."