Their generosity helps us support more than 27,000 students. Together, we're contributing to a clearer and bolder vision of what public schools can and should be for all children.    
AmeriCorps
Leadership Sponsor
The Bronfman Hauptman Foundation provided a lead gift of $2 million in 2007 to help launch City Year Los Angeles. Since that time, Andrew Hauptman and Ellen Bronfman Hauptman have been deeply committed to the success of City Year Los Angeles, providing leadership and ongoing resources to fuel the site's growth. Andrew Hauptman is the founding and current Chair of the City Year Los Angeles Board and a national Trustee for City Year. Ellen also serves on the City Year Los Angeles Board. In addition to the programmatic support the foundation provides, the Bronfman Hauptman Foundation has also served as a Platinum Sponsor of City Year's Spring Break- Destination: Education event for the last nine years.
Legacy Builder Sponsor
The Walt Disney Company has been a proud team sponsor at Normandie Avenue Elementary School in South Los Angeles since City Year Los Angeles' inception in 2007. In 2019, Disney deepened its commitment to our important work by becoming the first-ever Legacy Builder Sponsor by funding two additional teams – Obama Global Prep Academy and Manual Arts High School. This unprecedented contribution creates a continuum of educational intervention along a full feeder pattern, ensuring that at every point along their educational path, in elementary, middle, and high school, students are receiving the additional resources they need to succeed academically.
Multi-Team Sponsors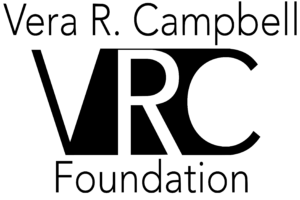 The Vera R. Campbell Foundation has supported City Year's work at Hollenbeck Middle school since the 2016-2017 school year. The Foundation increased their support in the 2018-2019 school year to extend to Roosevelt High School, where students from Hollenbeck Middle School go on to attend. The Vera R. Campbell Foundation supports innovative solutions which promote opportunity and freedom for all, with a particular focus on creating transformative academic and artistic opportunities for low-income students from the Boyle Heights community, where Vera has been a business owner for decades.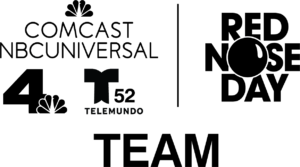 As one of City Year Los Angeles' longest standing team sponsors, Comcast NBCUniversal NBC4 Telemundo 52 supports our Civic Engagement team. This team plans and executes large-scale community service projects at schools and community centers across Los Angeles county. Additionally, through a partnership with Red Nose Day, we received support in 2017 for the Virgil Middle School team. Comcast NBCUniversal is also a National Leadership Sponsor for City Year, Inc., supporting leadership development and training programs for AmeriCorps members across the country.
The Rosenthal Family Foundation has supported City Year Los Angeles since our inception. The Rosenthal Family Foundation has supported two teams for the last three years. This year, they are supporting the teams at Santee Education Complex and Florence Griffith Joyner Elementary School. The Rosenthal Family Foundation brings together the family's commitment to ensuring that every child receives a quality and complete education that includes the arts, regardless of their zip code.
Team Sponsors

The City Year Los Angeles Associates Board has supported City Year's work at the New Open World Academy since the 2017-2018 school year. The Associates Board is comprised of 30 members who play a vital role in raising the necessary funds, awareness, and relationships that to grow and accelerate our impact on students across Los Angeles and AmeriCorps members serving with City Year Los Angeles.
City Year and AT&T have teamed up to help keep students in school and on track to succeed. AT&T is a National Sponsor for City Year Inc. and has contributed close to $5 million to City Year since 2012. They currently sponsor teams of AmeriCorps members in Dallas, Denver, Detroit and Los Angeles. AT&T supports the team at Locke College Preparatory Academy in Watts and annually hosts a school beautification service day for their employees across Los Angeles.
With the exciting return of the Rams to Los Angeles in 2016, the Los Angeles Rams kicked off a partnership with City Year to support elementary students in Watts as a Team Sponsor at Grape Street Elementary School since 2017. In their first year of partnership, they beautified the Dymally High School campus and a Los Angeles Rams NFL player surprised all 600 students at Grape Street Elementary with new bicycles and helmets. Their support enables the team of AmeriCorps members to serve full-time as tutors, mentors and role models in school so students in Watts stay on track to graduate high school, ready for college and beyond.
Jon Neuhaus has supported City Year's work at Markham Middle School since the 2017-2018 school year. An alumnus of City Year Boston who, as a college student, also aided start-up efforts at City Year Chicago and City Year San Jose, was instrumental in bringing City Year to Los Angeles in 2007. He currently serves on CYLA's Associates Board and as the site's Red Jacket Society Chair, and is a Managing Director at Morgan Stanley. In November 2017, Jon became the first City Year alumnus to sponsor a school team as a Platinum-level member of the Red Jacket Society.
Riot Games has been supporting the team at Jordan High School in Watts since 2015. The company has been instrumental in introducing City Year to the League of Legends community and world of online gaming, and opening up new avenues of resources and support. Riot Games employees volunteer annually to beautify campuses across LAUSD.  Marc Merrill, Riot Games Co-Founder, also serves on City Year Los Angeles Board.
Sony began supporting City Year's team at John Liechty Middle School in 2009.  The company presents an award at graduation for the Storyteller of the Year to an AmeriCorps member who demonstrates exemplary skills in communication and storytelling. Sony also hosts City Year's annual Spring Break: Destination Education fundraiser at Sony Pictures Studios, allowing City Year Los Angeles to raise the necessary funds to continue its work in high-need schools. Hannah Minghella, President of TriStar Productions, is a member of the City Year Los Angeles Board.
Program Sponsors
City Year Los Angeles and Boeing share a deep belief in the importance of STEM education and its contribution towards 21st century success in an increasingly technologically-driven world. Because of the investment provided by Boeing over the past two years, our STEM curriculum has amplified our impact on Los Angeles' highest-need students. Boeing's support in 2018 enabled us to launch our STEM after-school program in five schools, where our AmeriCorps members provide coding curriculum to elementary school students. This year, we look forward to serving up to 250 students in six high-need elementary schools in the Watts and South LA communities.
As a City Year National Sponsor, Deloitte helps City Year to innovate and maximize its impact in schools across the country.  In Los Angeles, Deloitte employees offer their skills and expertise to City Year AmeriCorps members and staff by leading career development workshops for AmeriCorps members and offering staff professional development trainings.  Kevin Westcott, Principal, National Media & Entertainment Sector Lead, Deloitte Consulting, is a member of the City Year Los Angeles Board.