Three lessons from aspiring Black male educators
City Year AmeriCorps members share their experience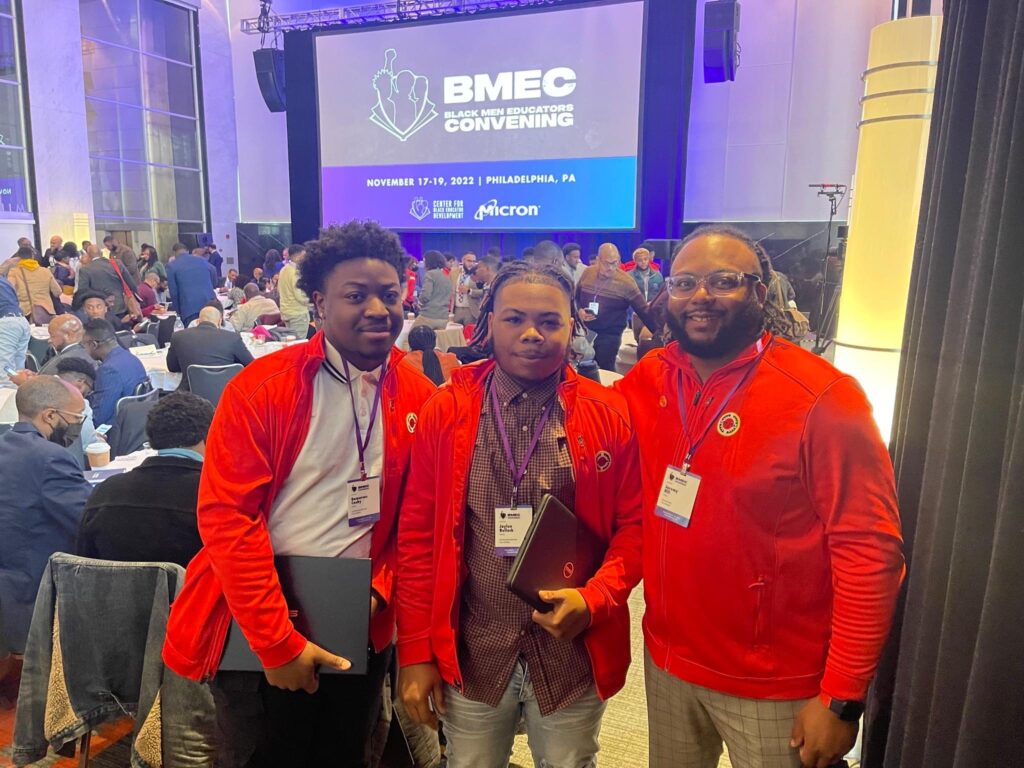 "Representation matters."
It's a buzzworthy phrase that's taken society by storm, from reshaping the way producers create TV shows to how college professors choose their curriculum. But what about our nation's education field? According to The Washington Post: "America's schools are more diverse than ever." Yet even though students of color now outnumber white students in our public schools, nearly eight in 10 educators are white.
Fortunately, a movement is underfoot to change that through initiatives like The Black Men Educator Convening. Thanks to a generous donor, we attended the most recent gathering in Philadelphia. We're sharing the lessons we've learned as aspiring Black male educators, serving on the front lines as City Year AmeriCorps members.
Here's what we know—and what we believe we should do—to encourage Black boys and men to become teachers:
We need more teacher diversity.
It's a fact that students benefit from having teachers who look like them. Research shows it increases their engagement, decreases absences, and boosts reading and math test scores. In fact, students who have at least one teacher of color in elementary school are more likely to graduate from high school and enroll in college.
Teacher diversity breeds stronger student-teacher relationships.
Shared experiences fuel connections. As young Black men, we understand our students' challenges because we've lived them. This allows us to support them academically and emotionally and be their advocates when conflicts arise in the classroom.
Listen to students and teachers of color.
Words can change outcomes. Most of us shut down when we hear "no" or "yes, but . . ." We need to make more of an effort to help kids and educators of color feel listened to and valued in schools. With the simple switch of a word, we can turn a student's day around or convince a Black man to apply for a teaching position.
The National Education Association says only 2% of educators are Black men. That figure can be daunting—or even depressing—for people like us who want to enter the field. We can't allow fear to hold us back. As we've heard repeatedly, including at the Black Men Educator Convening, we must keep pushing past the discomfort. Kids need us in the classroom.
Are you interested in becoming a City Year AmeriCorps member?
Jaylun Bullock and Demarcus Cosby are second-year AmeriCorps members with City Year Little Rock.