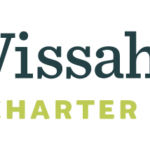 Wissahickon Charter School is looking for an Office Manager for its Fernhill site. The Office Manager is responsible for managing the daily operations of the school's front office and reception area, and helping ensure that school operations run smoothly each day. S/he/they will interface regularly with staff, parents, students and visitors and must be able to do so in a positive manner and with a customer-service approach. The Office Manager will be responsible for supervising a second office administrative assistant and partnering with the contracted school nurse. The ideal candidate will have administrative experience and will thrive in a fast-paced, collaborative work environment. This position reports to the Director of School Operations and is also accountable to the school's leadership team, which is composed of a Principal, Assistant Principal, Director of School Culture, and Director of Learning Support.
Key Responsibilities
Supervise a second office administrative assistant and other clerical support as needed.
Answer general inquiries, directing and screening a high volume of phone calls
Greet parents and visitors to the school and direct them to the appropriate location
Create and maintain databases in Excel and PowerSchool for student records, school equipment inventory, etc.
Create and update student files, as well as class lists and other school lists
Assist with the student enrollment process, organizing paperwork, tracking completion and conducting follow-up calls
Plan and help execute a successful and smooth student lottery with support from the Director of School Operations and the Assessment & Accountability Manager
Assist in preparation for special events such as open houses and fundraisers.
Field call-outs from staff and work with the Principals to find coverage/substitutes as needed
In conjunction with the District's transportation office, manage student transportation including school buses and SEPTA transit passes
Track student attendance with supervisee to ensure it is in on time and accurate, and follow up with school leadership when further action is necessary
Place orders for departments and track the order process for the school
Manage office supplies for the front office
Oversee the mailing and shipping delivery systems
Open and close the school's front reception area
Support and enforce school-wide expectations for students during arrival, dismissal and transitions
Serve as the first point of contact at the school; maintain a positive and welcoming environment for parents, visitors, coworkers and students
Other administrative duties as assigned
Qualifications
Bachelor's degree not required but strongly preferred
At least three years of administrative experience, preferably in a school setting.
Ability to relate to a diverse population of students and parents a must
Advanced proficiency in computer skills: specifically the Google suite (Gmail, Google Drive, etc.)
The ability to learn new programs/software quickly; prior knowledge of/experience with PowerSchools a plus
High level of personal organization, attention to detail, planning, and follow-through
Strong oral and written communication skills and the ability to effectively communicate with students, families, colleagues and supervisors
Process-driven with proven experience multi-tasking, organizing and prioritizing work in a fast-paced environment
Self-directed, proactive and a problem solver
Flexible and able to adjust in order to reach goals
High degree of professionalism and positivity
Collaborative work style; maturity, humility, and a sense of humor
Ability to work occasional weeknights and weekends for special events
Belief in Wissahickon Charter Schools' mission and environmental education model, and the belief that all children can learn and succeed
About Wissahickon Charter School
Wissahickon Charter School's first campus, Fernhill, opened in 2002 and serves 480 K-8 students from across Philadelphia. Our second K-8 campus, Awbury, opened in 2014. The mission of Wissahickon Charter School (WCS) is to provide a community of learning that stimulates and builds the child's intellectual, social, and character development. Wissahickon Charter Schools are planned around three essential elements: an environmental focus that allows students to experience the curriculum, recognition of service learning projects as key in students' success, and an emphasis on parents as partners in the learning experiences of their children.
How to Apply
To be considered, visit our website at http://wissahickoncharter.org/join-our-team and click on the Apply Now button.
Wissahickon Charter School is committed to hiring a diverse staff and encourages those from traditionally under-represented backgrounds to apply. Wissahickon Charter School does not discriminate in hiring or employment, or in the administration of its educational policies, admissions policies, or other programs.