Full time
$56,000-$62,000 USD / Year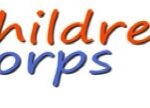 Website Fostering Change for Children
Children's Corps Summer Class of 2023 is recruiting
Application deadline is May 26, 2023.
APPLY: fosteringchangeforchildren.org/apply-cc
Pre-service training begins July 10, 2023.
The Children's Corps program aims to make a difference in the lives of children and families impacted by the child welfare system. We do this by placing exceptional candidates in full time employment throughout NYC. Children's Corps partners with child welfare organizations where members work as social workers, case planners, and therapists in evidence-based prevention programs. These jobs are full-time salaried positions with comprehensive benefits.
Preventive Evidence-Based Therapist positions may be in one of the following models:
Multisystemic Therapy, Family Functional Therapy, Child-Parent Psychotherapy, Solution-Based Casework, Family Systems Therapy & Family Support
Evidence-based therapy positions will be eligible for clinical hours. All positions entail providing support and managing services for families to ensure children's safety, permanency, and well-being. Children's Corps members will complete pre-service training and model training. Successful Children's Corps members are non judgmental, patient with themselves and others, open to learning, and persistent in their support of children and families.
Job Qualifications:
Completion of a Master's degree by July 3, 2023.
US citizen/national, permanent resident, DACA, or other valid two-year work authorization.
Participation in our full-time 3-week pre-service Training Academy, starting on July 10, 2023.
Proof of Covid-19 vaccine as per the NYC guidelines.
Commitment to working for 2 years.
Children's Corps seeks candidates who are:
Passionate about supporting children & families.
Flexible in a changing work environment.
Unafraid to face challenges and ask for help.
Compassionate, self-motivated, organized, and detail oriented.
We offer:
A full-time job in NYC with salary and benefits at one of our partnered agencies.
A dynamic and comprehensive pre-service training and ongoing support.
Professional skill building and mentorship.
A close and supportive network of professionals, peers, and alumni.
Salary: Starting salaries range from $56,000-$62,000 and are determined based on language proficiency, licensure, or other job-specific requirements.
The Children's Corps mission is to improve the lives of vulnerable children by building a highly skilled and dedicated workforce, and giving them the tools they need to become leaders in the field. Children's Corps staff, members, and alumni are building a community of professionals who create positive changes within child welfare and improve outcomes for families.
Children's Corps requires its members to commit to a minimum of two years working at their placement agency, starting on July 31, 2023. All Children's Corps members will be required to participate in our 3-week pre-service Training Academy, beginning on July 10, 2023. The training brings together real world experience and classroom learning, while also building a community of support. During members' two-year commitment, the program provides individualized peer-to-peer and staff support, professional mentorship, networking opportunities and social events. Children's Corps strives to provide unwavering support to its members and enable them to grow professionally as they embark on this rewarding and challenging work.
Job responsibilities/activities vary depending on the specific placement, but may include:
Provide weekly in-home, evidence-based therapeutic services to a caseload of families one – three times per month depending on your model.
Conduct regular assessments including review of referral information, identifying and engaging key participants, identifying relational patterns, and individualized treatment planning.
Participate in individual and group coaching and clinical supervision.
Engage and collaborate with families, other key participants, and relevant systems in goal setting, treatment and/or specific evidence-based treatment practices.
Learn and apply model-specific treatment methods and participate in model-specific training, coaching, and case consultation.
Refer parents and children to community-based services, e.g. mental health programs, DV programs, education, employment preparation, activities for adolescents etc.
Accompany families to programs or service appointments as necessary, e.g. drug treatment, medical, school, housing, public assistance, immigration, etc.
Consistently assess for safety and risk.
Participate and conduct family team conferences
Maintaining clear, accurate, and timely documentation on all case activity.
All positions will include other tasks as needed.
For questions, please contact childrenscorps@fosteringchangeforchildren.org
To apply, visit our website and submit an application: http://fosteringchangeforchildren.org/apply-cc