Full time
$25.00-$38.00 per hour USD / Year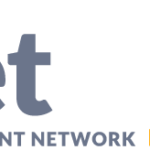 Website Achievement Network
WHO WE ARE
Every student deserves opportunities in life, and every educator committed to providing those opportunities deserves support. Those beliefs drive us to work alongside schools to support great teaching so that we can work towards guaranteeing that all students are receiving high quality instruction. We partner with over 900 schools – both district and charter – in underserved communities around the country, thus impacting more than 330,000 students. Third-party evaluations confirm that when schools have the right basic conditions in place and partner with ANet, they achieve 6-8 months of additional learning over a two-year period compared to schools not partnering with ANet.
At ANet we are committed to living out our core values both across our organization and with our partners. We acknowledge that systemic inequities impact student access to opportunities and that in order to ensure educational equity for all students, we must center on the experiences of those from marginalized communities to guide our work. We work to deepen our understanding of how race, class, power and privilege influence the education system as well as influence our own perspectives. To do so, we provide ongoing learning opportunities through org-wide professional development, affinity groups, working groups, and resource sharing.
THE OPPORTUNITY
The School and Systems Services team designs and delivers instructional leadership coaching alongside school and system leaders ensuring they get targeted support to meet their needs. The Service Strategy & Operations team is a key enabling function for this work. As the Senior Associate you will play a critical role leading operations for the team aligned to ANet's mission and team goals. You will support the team's use of data to drive its strategy and decision-making, logistics for internal and external events, calendar management, supply procurement, and budget and expense tracking. The ideal candidate has a record of success as an operations professional, is a quick learner and motivated by working behind the scenes in support of education equity. The Senior Associate will report to the Vice President, Service Strategy and work closely with the School & System Service leadership.
WHAT YOU'LL DO
Advance the School & System Service Team data strategy and drive a data-driven team culture to accelerate the consistency of our impact
Partner with School & System Service Team leadership to assist in developing and executing on a data strategy that meets the team's short- and long-term needs
Work alongside Service leadership to ensure implementation, effective use, and strengthening of data tracking systems and tools
Make sure coaches have the access and information they need to track their work with partners and elevate opportunities to strengthen these platforms
Regularly monitor, package and present data to support the team in understanding progress to annual goals and key areas for adjustment
Liaise with the Partnership Success Team to ensure quality and accuracy of data
Operate as the primary support for coaching strategy to ensure that all coaches and coach managers have the information, resources, and data they need to execute their work
Design and steer the internal operations for team coordination
Develop an operations strategy to ensure high quality support at scale
Work closely with the Service leadership to own and execute the service team's annual meeting schedule, including team meetings, training and development opportunities, and all team experiences
Leverage internal communication tools to organize and disseminate essential learning materials and communication
Work with other members of the Service Operations team to ensure coherent and effective cross-team communication and alignment
Act as an internal point person on key technology platforms as well as troubleshoot any technology challenges with support from the central Tech Xperience Team
Accelerate partner impact through support of learning events
Execute high-impact partner learning events by coordinating project plans, leading stakeholders towards milestones and deadlines, and providing remote and/or on the ground support as needed
Operate as an internal liaison for events, including providing project management support, coordinating with the coach team and managers, and potential onsite support as needed
WHO YOU ARE AND WHAT YOU BRING
In order to be successful in this role, candidates must demonstrate the following:
You are experienced at digging into data with an analytical eye to pull out meaningful headlines
You are comfortable with utilizing basic Excel formulas to find efficiencies in your work and support the elevation of team headlines
You sweat the small stuff and bring exceptional attention to detail to everything you do while knowing the right moments to pull up out of the weeds
You are able to connect the dots between the details and strategy to help inform and influence others towards goals
You have managed complex projects simultaneously and are skilled in managing a multitude of tasks, actions, and people
You are energized by and most successful in entrepreneurial, collaborative, and fast-paced environments
You are flexible and when things don't go as planned; you proactively problem-solve to seek out new solutions and opportunities
You are eager to learn and proactively seek out feedback and opportunities for professional growth
You have a passionate commitment to and a sense of urgency for the support of schools, along with a belief that all students can achieve at high levels
You are motivated by working in an environment where we live out our core values daily.
You are eager to examine personal archetypes and biases while discussing topics related to race, class, and privilege which relate to ANet's Advance Equity and People Matter values, and our work towards becoming an anti-racist organization.
Ideal candidates may also demonstrate the following preferred qualifications:
You have prior experience crafting data presentations tied to organizational effectiveness
You have prior experience working in an operations or administrative support role within the K12 education sector and/or within an education nonprofit organization
You are fluent and comfortable with providing technology support for tools such as Zoom, Nearpod, Google Suite, etc.
WHAT WE OFFER
Individuals who join ANet have the opportunity to be part of a dynamic, values driven, and team-oriented organization that is committed to having impact in schools by investing in each other and learning together. We were named as The NonProfit Times "Best Nonprofits to Work For" and work tirelessly to foster a working environment where the unique perspectives, backgrounds, and identities of our staff members are valued.
We offer comprehensive benefits in order to best support our people. Benefits we offer include: medical, dental and vision insurance where ANet pays 80% of the cost of these benefits for employees and their families/domestic partner; generous paid time-off including 10 paid holidays and paid days off between the Christmas and New Year's holidays; paid parental leave; educational expenses reimbursements; flexible spending accounts; professional development; a 401(k) plan with a 4% match; short and long-term disability coverage; and basic life and personal accident insurance. We also offer an inclusive environment where we welcome you to bring your whole self to work every day.
The pay range for this position is between $25.00-$38.00 per hour. New staff members typically start between the range minimum and midpoint based on qualifications, experience, and internal equity. In order to uphold our commitment to equity, ANet does not negotiate pay.
HOW TO APPLY
We are now accepting applications for this position, which will be reviewed on a rolling basis. Please submit your application online.
ANet has implemented a Mandatory Vaccination Policy, which requires all staff to provide proof of vaccination against COVID-19 or obtain an approval for exemption due to medical or religious reasons prior to commencement of employment unless applicable state or local law provides otherwise.
ANet is committed to maximizing the diversity of our organization. We are an equal opportunity employer and encourage individuals of all ethnic and racial backgrounds and gender identities to apply to our positions.
Applicants must be currently authorized to work in the United States on a full-time basis.