Meet our Board: Parvathy Hariharan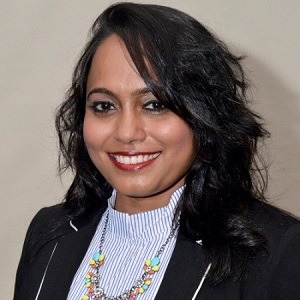 Parvathy Hariharan
VP of Sales and Marketing | Comcast
This is my 2nd year on the CYD board!
How did you get connected with City Year?
Prior to joining Comcast, I was working at Deloitte, which is also a City Year partner. I had become familiar with the purpose of the organization and I very much admired the organization. After joining the Comcast team, I was offered the opportunity to join City Year Detroit's board and I was happy to become part of this organization.
What is the best part of your job?
As the Vice President of Sales and Marketing at Comcast, I get to lead a talented team of 600 sales and marketing professionals. Additionally, I like that I am part of an organization that is a source for internet connectivity in our community. I feel that access to the internet is essential, and it is as necessary as water and other utilities.
What inspires you to be on City Year Detroit's board?
I always have admired City Year! I appreciate the organization's mission and the services AmeriCorps members provide to students in Detroit.
What was your favorite subject in school?
Math.
What is your favorite book?
I recently read A Brief History of Time by Stephen Hawking and really enjoyed it.
What is your favorite City Year moment?
I spoke at City Year Detroit's Graduation a couple of years ago, and I was able to see the sense of accomplishment the AmeriCorps members had as they completed their service year. They all seemed to have a renewed purpose in life and watching many of them find that purpose was very rewarding.
What is your favorite place in Detroit?
I love visiting Eastern Market and Little Caesars Arena.
CONNECT WITH ME!