City Year Denver Welcomes Damon Carraby as Corporate & Foundations Relations Director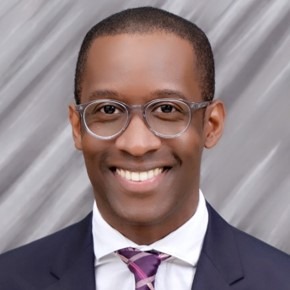 City Year Denver is excited to announce Damon Carraby as the organization's Corporate & Foundations Relations Director. Damon is a native of New Orleans, LA and a graduate of Dillard University, where he earned his bachelor's degree in Urban Studies, with a focus in Public Policy.  Damon  previously served as an Impact Manager with City Year New Orleans and as a AmeriCorps K-2 Interventionalist.
"It is an honor to welcome Damon to the team," said Morris W. Price, Jr., Vice President and Executive Director of City Year Denver. "We are pleased that he will bring a both an understanding of our work as an AmeriCorps alum as well as a personal connection to the mission and vision of the organization." Prior to his accepting the invitation to join the Development team, Damon recently served as the Senior Manager of Foundations and Major Gifts at St. Augustine High School.
""I'm elated to return to City Year!" says Carraby. "One of the organization's values, 'Service to a Cause Greater than Self,' is what led me back to City Year. I'm excited to utilize my network and continue to share the work City Year Denver does in the community. I understand how important it is to connect individuals and community partners to create meaningful opportunities for the students of Denver Public Schools, AmeriCorps, and City Year."
In his role, Damon will build on the strong network of corporations and foundations to build long-lasting and meaningful relationships to collaboratively advance City Year Denver's mission and grow the impact throughout the Denver community.