Read a collection of stories and learn from the perspectives and experiences of our City Year Americorps members, students, partners and alumni.
The Corps
These 9 tips + Cheez-Its = a powerful year of service
October 23, 2019
I was extremely nervous the first time I walked into the crowded and rambunctious school cafeteria to help support student…
Read the story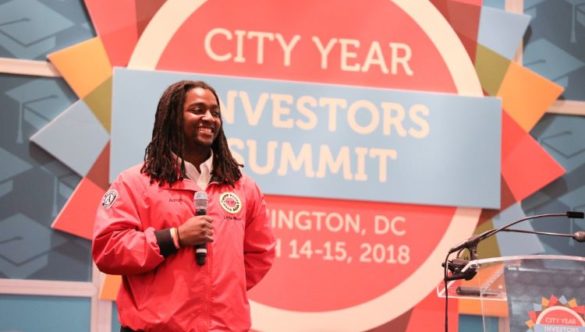 The Corps
From Little Rock to the Big Apple, one City Year AmeriCorps member shares his journey
March 29, 2019
Learn about one Corps member's ability to serve in his hometown and across the country with City Year.
Read the story
The Corps
A City Year is more than just a gap year
January 29, 2019
Alum Claire Dempsey shares her experience of taking a gap year before college to do City Year.
Read the story