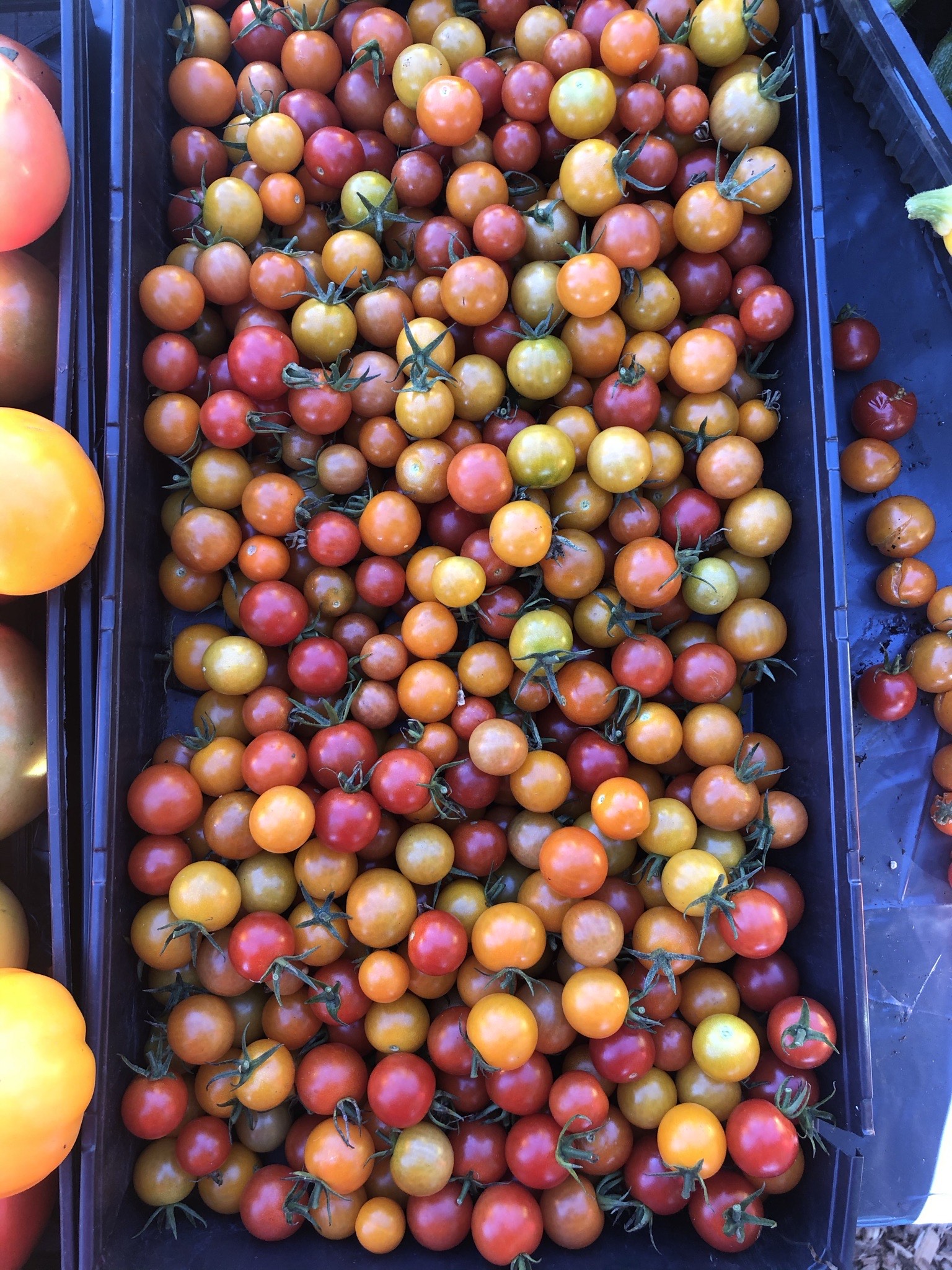 This year has been anything but easy, luckily, we were able to make the most of it and serve our own home community in Boston. While Care Force is usually going from city to city hosting events with our sponsors, this pandemic year has made us adjust our model. This summer and fall we have been serving once a week at Oasis on Ballou, a small urban farm located in Dorchester, MA (a neighborhood of Boston). With the help of James Simmons, Care Force Senior Operations Manager and Boston native, we were able to make a connection with the farm and offer our help.  
Oasis on Ballou is an urban agriculture project that helps bring fresh produce to the surrounding community. The farm incorporates urban agriculture with sustainable community development, social equity, and social entrepreneurship. Their goal is to have a community resource that promotes a healthy lifestyle, improves the lives of the residents, and creates a safe space for children to learn and grow. The 20,000+ square foot site is cultivated to grow healthy produce that is distributed in the community. In addition to what is grown on–site, they also have partnerships with other local food source vendors expanding the foods available to area residents. Currently, they partner with the Codman Square Health Center to distribute Ballou's fresh produce to its weight loss program participants.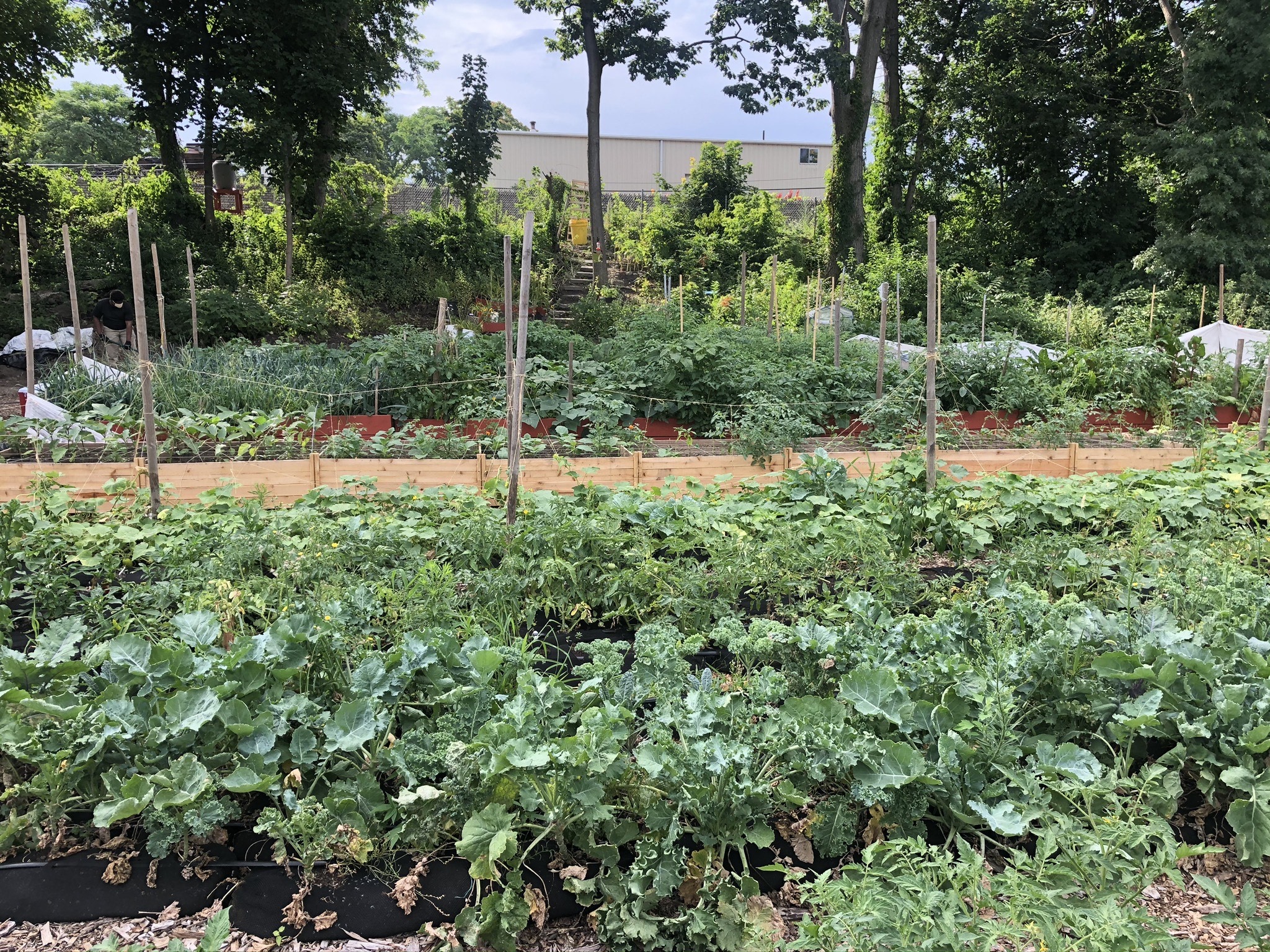 Over the course of our volunteering the farm manager, Apollo Catala, has taken his time to share with Team Care Force his incredible knowledge of farming and he has taught us the ins and outs of the urban agriculture community. We started in late August and volunteered up until Thanksgiving, doing tasks that ranged from harvesting summer squash to trellising tomatoes. Seeing the evolution of the farm each week was amazing, whether it was returning to see your kale had grown or when the eggplants were finally big enough to harvest it was always an opportunity to expand your knowledge.  The team harvested vegetables each week, sometimes up to 120 pounds of produce, to bring to the farmers' market in surrounding communities. Oasis also sells the produce at the farm stand at the Clark Farm, another local urban farm on Harvard Street near the Dorchester/Mattapan line! Aside from the farm stand, community members have an option to pay 25 dollars a week to receive bags of food. There wasn't one day that we volunteered where a community member didn't stop by to buy vegetables and say hello, but this wasn't the only way the community helps out at the farm. 
 When we first started volunteering, another nonprofit, YouthBuild Boston, had just started to build a greenhouse at the farm. By the end of the season, Oasis had a fully functioning greenhouse in place for growing crops in the colder months. This new capacity helps the farm stay active for longer, which in turn helps the community have more access to fresh produce. Seeing members of the Boston community come together to give their time to help out Apollo and Oasis is truly inspiring.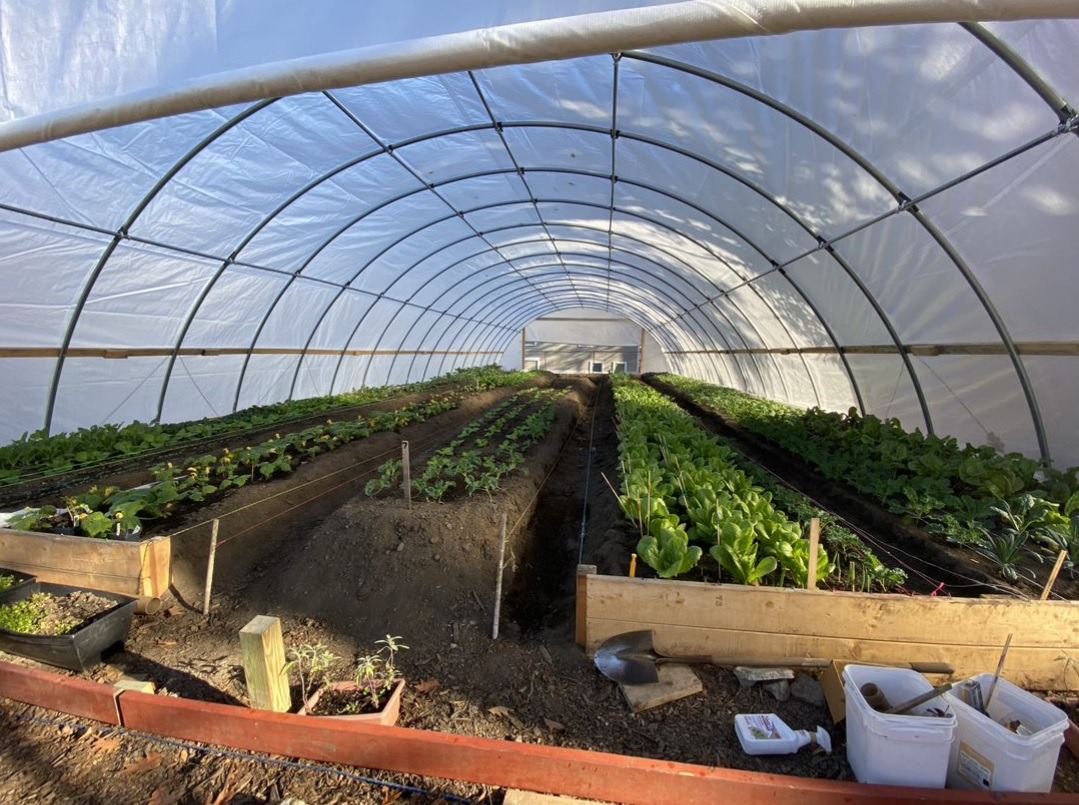 My experience at the farm was great, I was able to learn a handful of new skills and absorb such a great amount of knowledge about farming works and how food distribution affects a community. It added to my City Year experience because of the engagement we were able to have with the leaders of the farm and the surrounding community. It was such a unique experience that I wasn't expecting coming into service this year, my favorite part of the whole thing was harvesting. It's so exciting to watch your plants and vegetables grow, when you finally get to harvest them it's really exciting.  
It was such an honor for my team and I to get the opportunity to give back in such uncertain times. Although this year hasn't been what any of us expected or hoped, as a team we have stuck together and figured out a way to get involved within our own community and make a difference. We gained so much knowledge on how fresh food affects a community and how important it is to provide people with the resources they may not otherwise have access to. In a city, it can be hard to get fresh vegetables, but by utilizing empty lots and innovative ways of growing, it is possible to provide fresh produce to urban communities.