City Year is proud to partner with New Schools for Baton Rouge, so our alums can continue to lead on transformational change in education.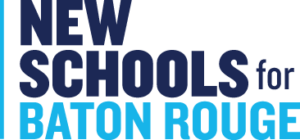 New Schools for Baton Rouge offers City Year alums
Teaching opportunities
Opportunities with New Schools for Baton Rouge include:
direct hiring by school leaders
teacher recruitment programs that encourage high school students, college students and talented adults looking for a career change to enter the teaching profession
combined master's and residency programs
professional development opportunities around instructional rigor, content expertise and culturally responsive practices
alternative certification while gaining experience as a lead teacher
positive workplace environment where teachers feel empowered
Prior teaching experience or a teaching license is not required for many opportunities; however, candidates with teaching experience may choose a partnership focused on advancing their career through leadership development.
Why City Year loves New Schools for Baton Rouge
New Schools for Baton Rouge is a community partnership for education that brings together talent and resources in order to deliver excellent schools to students and families in Baton Rouge. Its mission is to ensure every student in Baton Rouge has the opportunity to attend an excellent school of their choice. New Schools for Baton Rouge's core belief is that every child deserves a great school—especially children who have been historically denied access to a high-quality education. It believes that great schools empower educators with the resources they need to meet the individual needs and learning styles of each child, regardless of their background.
New Schools for Baton Rouge strives to enable all children to receive an education that unlocks their unique genius and prepares them for the lives of opportunity they deserve. As part of a unified strategy to staff these schools with 1,250 excellent teachers, City Year AmeriCorps members and alums can participate as Teachers-in-Residence or Lead Teachers with the school or partner program that best fits their career trajectory and professional goals. The City Year experience is a strong indicator of future success as a classroom teacher, and serving with City Year strengthens an applicant's chances of being selected as a resident teacher in one of New Schools for Baton Rouge's partner schools and programs.
Learn more about certification and program options for aspiring and current educators.
To apply
To be matched with teaching opportunities, please contact Lori Halvorson, City Year Baton Rouge managing director of people and operations, at (225) 663-4223 or lhalvorson@cityyear.org.
Start dates for New Schools for Baton Rouge's hiring partners follow school calendars. Most partners accept applicants through June for a July start, and new positions open again in September for the following school year.
To identify your City Year affiliation
City Year AmeriCorps members and alums should highlight their City Year experience on their résumés as part of the application materials.
For more information
Please email nsbr@newschoolsbr.org with any questions.
Please note that all admissions decisions are made by New Schools for Baton Rouge. AmeriCorps members and alums interested in applying must complete the full application process.
Become a City Year AmeriCorps member
With more than 100 university and career partners, City Year can help you launch your professional career in any industry. Join our community for access to exclusive scholarships and opportunities nationwide.
Apply now
Connect with a recruiter